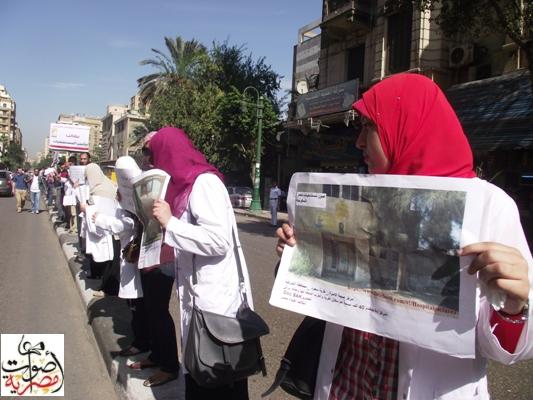 A human chain of doctors in Qasr al-Aini Street between their syndicate and the Ministry of Health, November 1, 2012,- Ahmed Hamed/Aswat Masriya
The temporary general assembly of Egypt's Doctors' Syndicate has decided to postpone theri nationwide strike until March, when elections for a new general assembly will be held.
Egyptian doctors have been on a partial strike since 1 October to demand an increase in health spending to 15 per cent of the state budget, better healthcare standards, improved security at hospitals and wage increases.
Egypt's 2012-2013 health budget is estimated at LE27.414 billion ($4.5 billion), comprising five per cent of the state budget. Funds allocated to health have increased 18 per cent since last year.