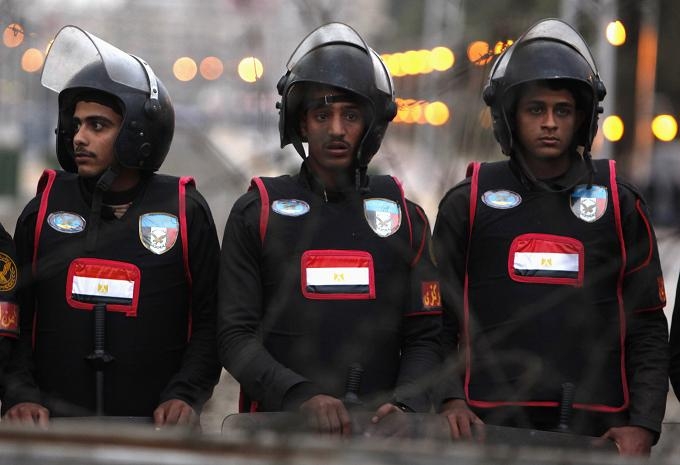 Egypt riot police stand behind a barbed wire fence closing off the road before a demonstration, in front of the presidential palace in Cairo, December 4, 2012. REUTERS/Asmaa Waguih
Egypt's riot police retreated after firing teargas at protesters gathered by the presidential palace on Tuesday against a decree issued by President Mohamed Mursi and a draft constitution written by an Islamist-dominated assembly.

Chanting anti-regime slogans, protesters broke through the barricades and continued to the palace.

Egyptian President Mohamed Mursi issued a constitutional decree on November 22 expanding his powers while an Islamist-dominated assembly finished drafting a new charter on Friday allowing it to be put to a referendum on December 15.

Opposition forces organized demonstrations on Tuesday to express their outrage with the decree and charter.