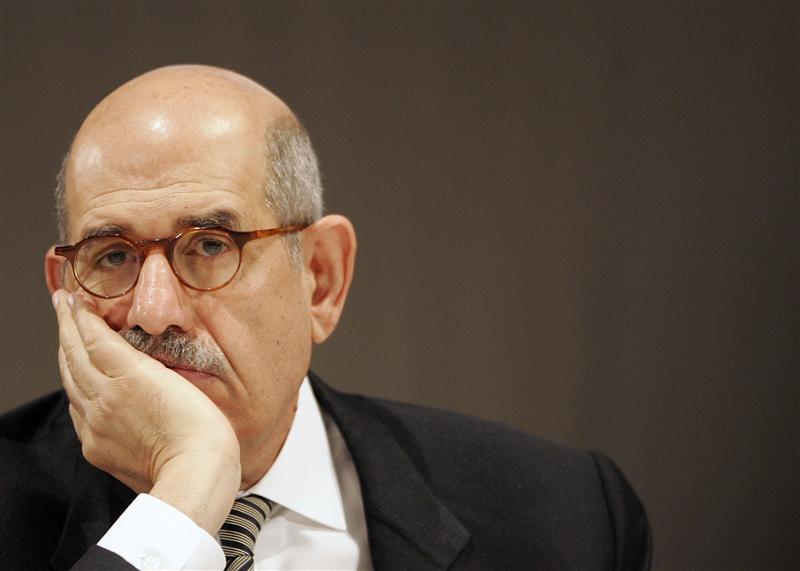 Former Director General of the International Atomic Energy Agency, Mohamed ElBaradei - Reuters
Nobel Laureate Mohamed ElBaradei called on Egyptians on Wednesday to uphold their protest against the constitutional decree issued on Thursday by President Mohamed Mursi.

"To the people of Egypt, gathered in all squares nationwide, for freedom and dignity: Stand your ground", the former director of the International Atomic Energy Agency posted on his Twitter account on Wednesday.

ElBaradei, who is the founder of the liberal Dostour Party, has participated in several marches across Cairo since Mursi issued his decree.

Mursi issued a decree on Thursday expanding his powers and shielding his decisions from judicial review - a move seen by Egyptian judges as an attempt to undermine their role and disregard the country's constitution.

Liberal, leftist and socialist forces have staged nationwide demonstrations since Friday to express their outrage against the decree that they consider a step towards a new autocratic regime.