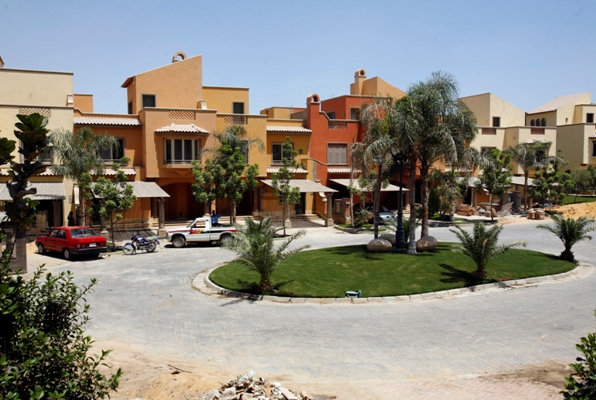 A view of luxurious houses at the gated-community city of Palm Hills, 20 km (13 miles) west of Cairo, Egypt June 26, 2008. REUTERS/Asmaa Waguih/Files
CAIRO, Nov 9 (Reuters) - Aabar Investments has acquired a 5.1 percent stake in Egypt's second-largest listed real estate developer Palm Hills, Palm Hills said in a statement on Sunday.
Palm Hills is valued on the Egyptian Stock Exchange at approximately 5.6 billion Egyptian pounds ($785 million), putting the value of the investment at around 285 million Egyptian pounds, according to Reuters calculations.
Aabar, a subsidiary of the United Arab Emirates' sovereign wealth fund and run by the Abu Dhabi government, will have a representative on the board, the statement said.
(1 US dollar = 7.1500 Egyptian pound) (Reporting By Shadi Bushra; editing by Keiron Henderson)