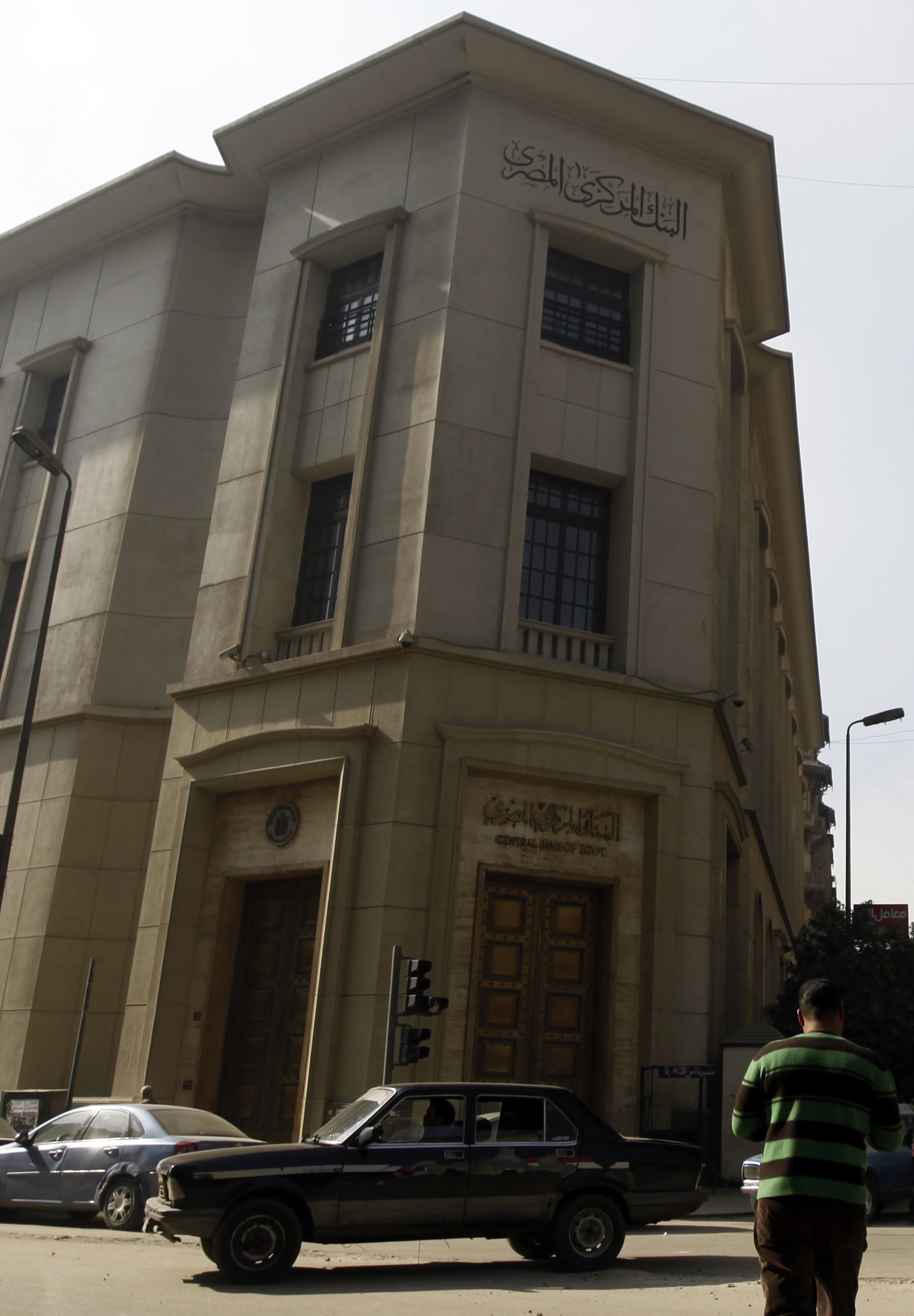 People walk in front of Central Bank of Egypt Headquarters in Cairo December 30, 2012. REUTERS/Amr Abdallah Dalsh
CAIRO, Feb 7 (Reuters) - Egypt's central bank accepted bids worth $49.2 million with a cut-off price of 6.7043 Egyptian pounds to the dollar at a foreign currency auction on Thursday.
The cut-off price at the previous auction, held on Wednesday, was 6.7020. Thursday's was the 19th foreign currency sale.