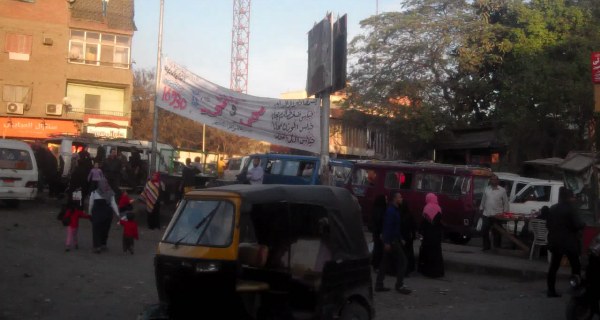 A bus stop in Giza in December, 2013. Aswat Masriya
CAIRO, July 7 (Aswat Masriya) - Egypt's cabinet allocated on Monday 1.4 billion Egyptian pounds to upgrade the public transport system as part of the government's plan to provide better services and improve citizens' living standards.
The cabinet will intensify traffic campaigns and improve security services to detect violations and control unsupervised bus stops.
The plan includes providing about 1,200 buses in various governorates and increasing the number of daily bus trips.
Earlier this week, the cabinet raised gas prices substantially, which led to an increase in the public transport tariff.
This step aims to decrease the budget deficit for the 2014-2015 fiscal year.
Prime Minister Ibrahim Mahlab has said that these decision aim to implement a complete economic reform and fix the budget imbalances.