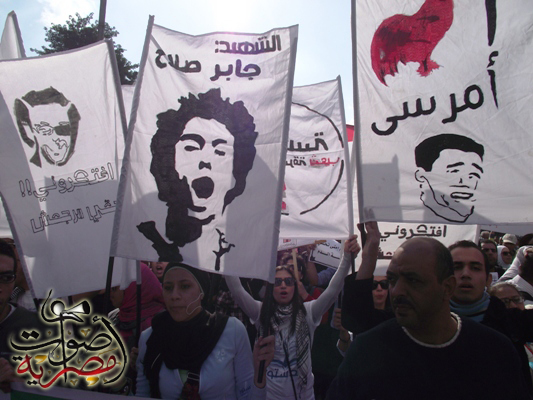 Thousands of Egyptians protest new decrees of President Mohamed Mursi on Friday, November 23, 2012. Ahmed Hamed/Aswat Masriya
Scuffles between security forces and protesters resumed on Tuesday by Omar Makram Mosque near Tahrir Square.

Protesters threw stones at police forces who responded with teargas which led to suffocation and injuries.

The injured were transferred to local hospitals for treatment.

Tahrir Square witnessed some calm early on Tuesday before liberal, leftist and socialist forces started rallying to express outrage against a recent decree issued by Egypt's president.