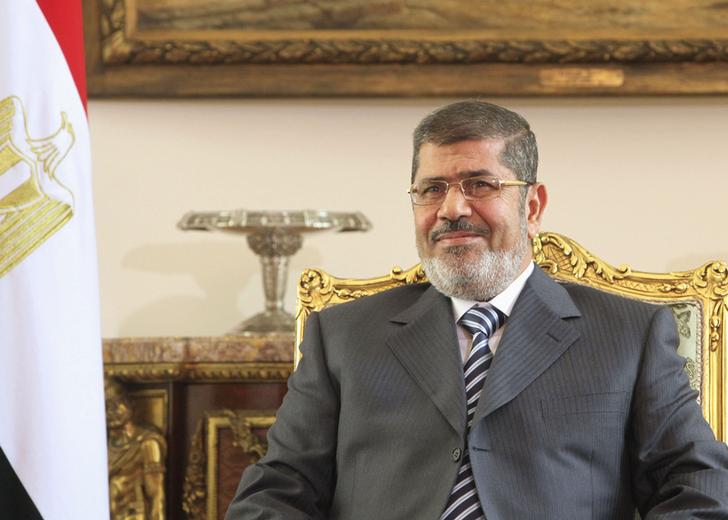 Egyptian President Mohamed Mursi talks with U.S. Senator John McCain (not seen) during their meeting in Cairo January 16, 2013. REUTERS/Asmaa Waguih
President Mohamed Mursi met with Qatari Premier and Foreign Minister Hamad Bin Jassim on Thursday to discuss bilateral relations between the countries and ways to develop them.
Mursi praised the steady growth of Egyptian-Qatari relations since the January 2011 uprising, especially in the energy, oil and natural gas fields, the presidency said in a statement on Facebook.
Talks between the two sides involve discussing the Syrian crisis, the statement reported.
Mursi emphasised the importance of having the consensus of all regional and international parties to reach a peaceful settlement for this crisis.