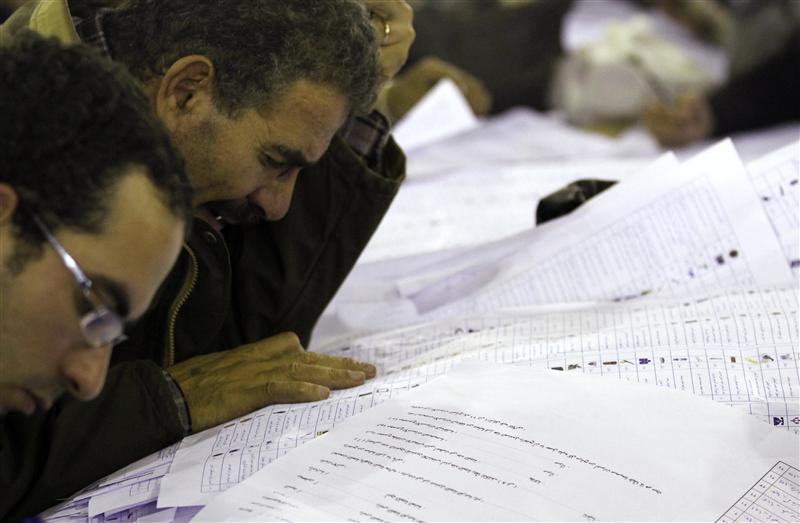 Ballot counting - Mohamed Abdel Ghani?REUTERS
Egyptian President Mohamed Mursi decided on Wednesday that the constitutional referendum will be conducted over two rounds.

The first round will take place this Saturday, December 15, in: Cairo, Alexandria, Daqahiliya, Gharbiya, Sharqia, Assiut, Sohag, Aswan and North and South Sinai, reported the Middle East News Agency.

The second round will take place on December 22 in: Giza, Qaliubiya, Menufeya, Behira, Kafr al-Sheikh, Damietta, Ismaliya, Port Said, Suez, Matrouh, Red Sea, New Valley, Beni Suef, Fayoum, Minya, Luxor and Qena.

The president's office said that the elections committee that is overseeing the referendum will have the last say on whether the referendum will really take place over two stages, reported the state's news agency.