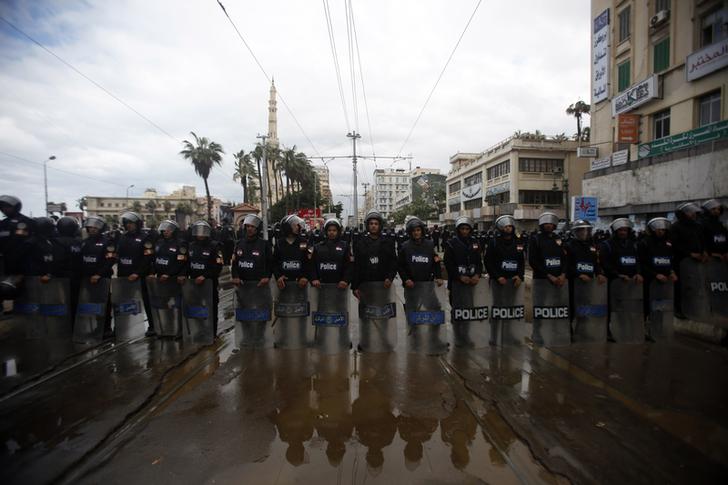 Riot policemen stand in line to separate between protesters supporting Egyptian President Mohamed Mursi and others opposing him in Alexandria December 21, 2012. REUTERS/Khaled Abdullah
A court on Monday decided to release 11 men who were accused in the violence that erupted in Mahla city on Friday which marked the second anniversary of the 2011 uprising that toppled Hosni Mubarak.
The prosecution had accused them of vandalizing and attacking public transportation, confronting the authorities and torching the local council office.