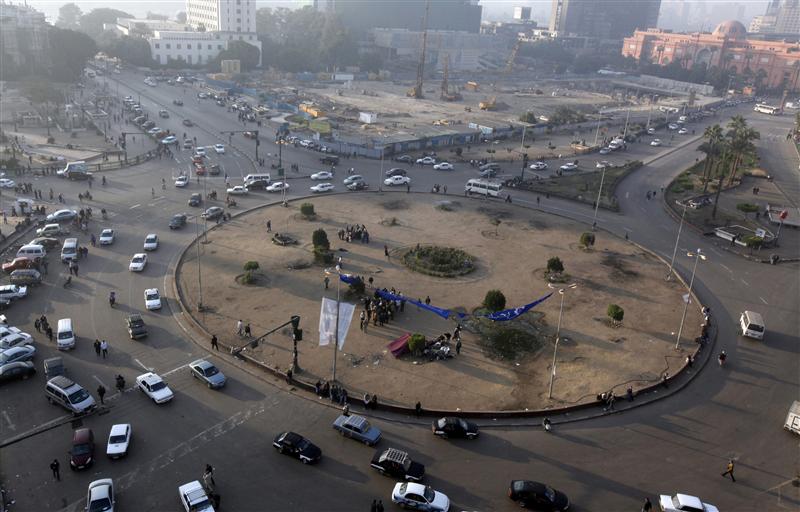 A view shows Tahrir Square as traffic returns to normal despite the presence of protesters in the square, in Cairo December 19, 2011. REUTERS/Mohamed Abd El-Ghany
A state of calm prevailed on Friday morning in Tahrir Sqaure before demonstrations called for by several political powers and revolutionary movements are set to take place.
Held under the title "Trying the Regime", the planned million-man demonstration demands completing the revolution's objectives, toppling the regime, disbanding the Muslim Brotherhood and trying its leaderships, sacking the chief prosecutor general, and immediately releasing all political detainees.
Entrances to and exits from the square are still sealed to traffic although a few cars are allowed to pass through, the Middle East News Agency reported.
The Democratic Front for National Change, the Alliance of Revolutionary Forces, the Constitution Party's Youth, and several other powers will participate in today's demonstrations.