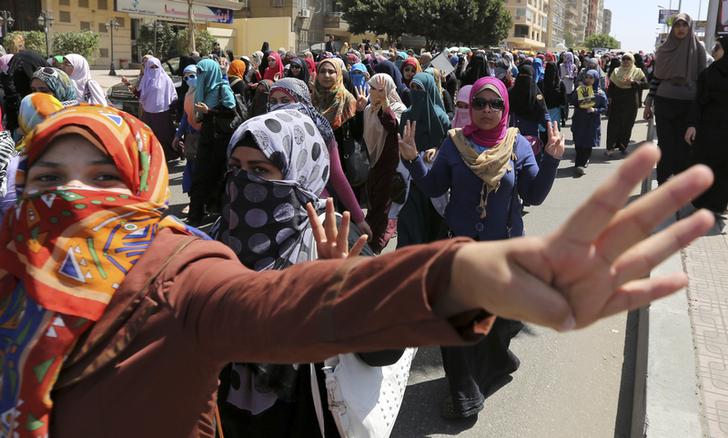 Female students of Al-Azhar University, and supporters of the Muslim Brotherhood and ousted President Mohamed Mursi, shout slogans against the military and interior ministry while gesturing with four fingers in front of the university in Cairo, March 26, 2014. REUTERS/Mohamed Abd El Ghany
CAIRO, April 7 (Aswat Masriya) Azhar University fired 27 of its students on Monday for their involvement "in acts that contradict the rules and nature of the university," reported the state news agency MENA.

Investigations conducted by the university proved that the fired students were involved in damaging installations and equipment, according to Azhar University Head Osama al-Abd.

At least two students were killed in March during clashes that erupted between security forces and pro-Muslim Brotherhood students outside the university's dorm.

Several universities in Egypt have witnessed unrest since the ousting of President Mohamed Mursi of the Muslim Brotherhood last year.