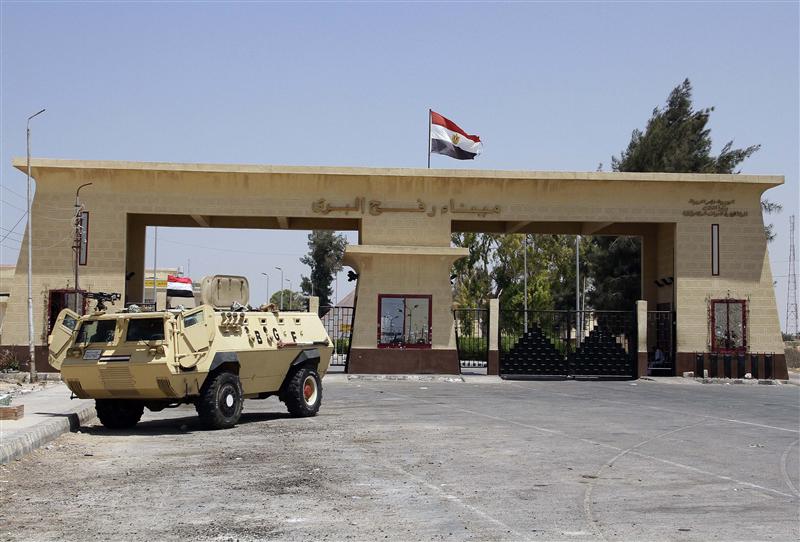 Egyptian soldiers stand guard at the Rafah border crossing between Egypt and Gaza after Egypt closed the crossing following the deadly attack on its soldiers on Sunday, August 6, 2012. REUTERS/Stringer
The Egyptian authorities closed the Rafah Crossing, which borders the Palestinian Gaza Strip, in both directions on Wednesday following two explosions in Northern Sinai, security sources said.

At least five people were killed in two separate incidents in Rafah when a car bomb exploded at an army checkpoint in Northern Sinai's Rafah and an explosion hit the city's intelligence building.

The sources did not specify the duration of the crossing's closure.

The crossing is the only window to the outside world for the Palestinians residing in Gaza who mount to 1.7 million people.