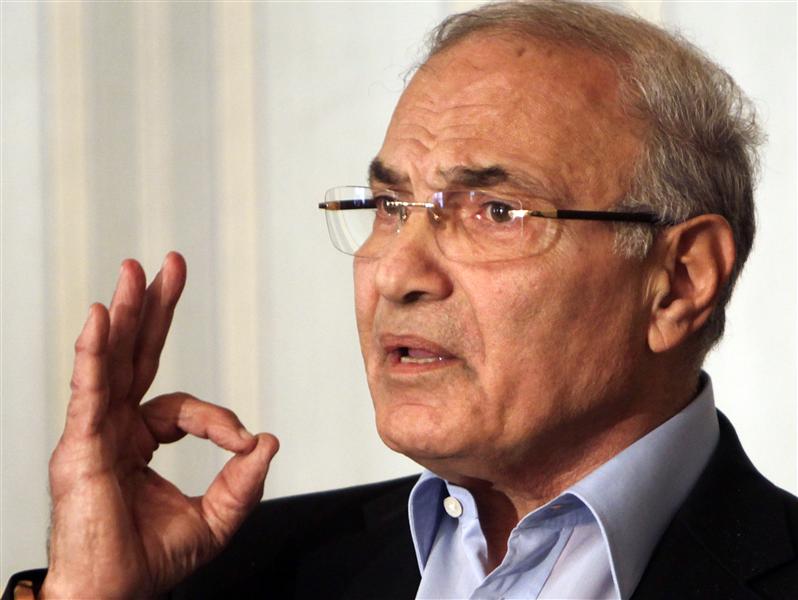 Presidential candidate, Ahmed Shafiq - Amr Dalsh/Reuters
Ex-presidential candidate Ahmed Shafiq urges Egyptians to stage demonstrations on Friday and to vote against a draft constitution written by an Islamist-dominated assembly.

Egyptians living abroad voted in the controversial constitutional referendum on Wednesday while local polls will be conducted this Saturday, despite the outrage of opposition forces who feel the charter does not represent them.

Shafiq, who lost to Islamist President Mohamed Mursi in June, argued that a 'no' vote in the December 15 referendum is necessary to defend the civil state, preserve national unity and protest sectarianism.

The Mubarak-era General accused the referendum of lacking legitimacy especially in light of "honorable judges" announcing their unwillingness to oversee it.

Shafiq argued however that the people must participate and vote against the charter to prevent one faction from "polarizing ballot boxes."

He added that a 'no' vote is a message against tyranny, describing the assembly that wrote the draft as "unconstitutional" and the charter they wrote as "disfigured".

Shafiq also described the charter as "an insult" to post-revolution Egypt, insisting that the people do not aspire for a religious/fundamentalist state.