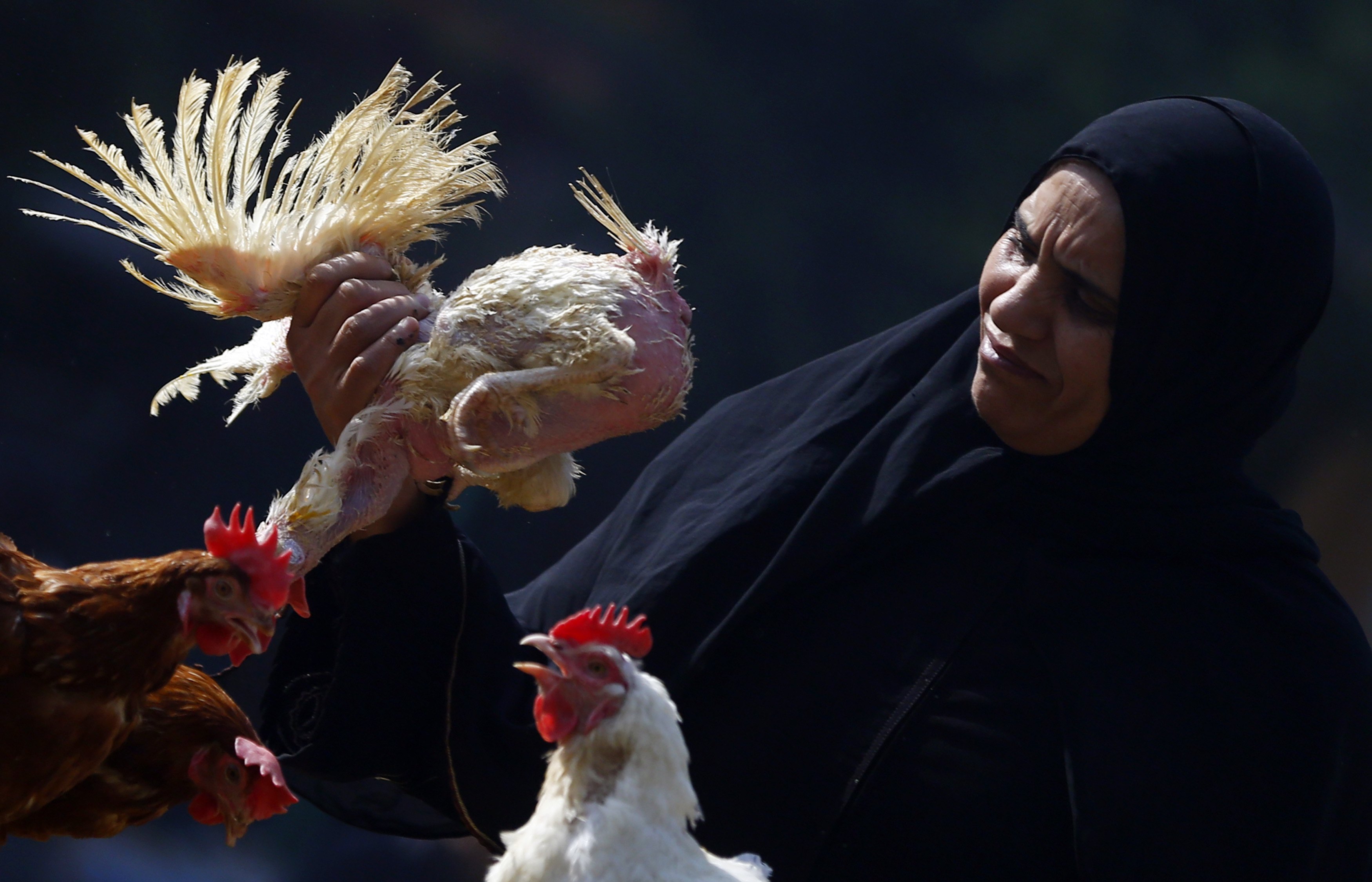 A woman examines a live chicken before buying it on the outskirts of Cairo, December 4, 2014. REUTERS/Amr Abdallah Dalsh
CAIRO (Reuters) - An Egyptian woman has died of H5N1 bird flu, bringing the total number of deaths in Egypt from the virus to eight this year out of 16 identified cases, the health ministry said late on Thursday.
The 33-year-old woman died after being admitted to a hospital in the southern province ofSohag, the ministry said in a statement.
The latest confirmed case, also from Sohag, is a 16-month old girl who has been receiving treatment at a hospital since December 7, according to the statement.
According to the World Health Organization (WHO), from 2003 through October 2, 2014, there have been 668 laboratory-confirmed human cases of H5N1 infection officially reported from 16 countries. Of these cases, 393 have died.
WHO has warned that whenever bird flu viruses are circulating in poultry, there is a risk of sporadic infections or small clusters of human cases, especially in people exposed to infected birds or contaminated environments.
Human cases of H5N1 are rare. Egypt's H5N1 cases have largely been found in poor rural areas in the south, where villagers, particularly women, tend to keep and slaughter poultry in the home.
(Reporting By Omar Fahmy and Mahmoud Mourad; Editing by Toni Reinhold)