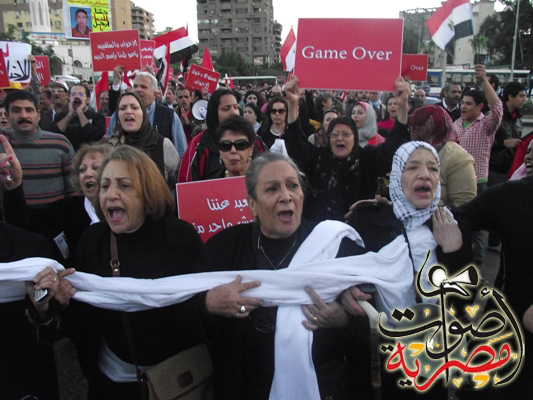 Egyptian women march to the presidential palace on December 6, 2012. Ahmed Hamed/Aswat Masriya
Feminist groups have called on Egyptian women to march to Tahrir Square and the presidential palace on Friday, which marks the second anniversary of the January 25 revolution.

A joint statement by the groups said that the chants during the marches will include ones against the "Brotherhood's constitution" and the "Brotherhoodization" of the state.

Gathering at Sayeda Zeinab Mosque and Gazeera Club, two marches will head to Tahrir Square, while another group will gather in Roxy and march to the presidential palace.

The purpose of the marches is to confirm that the revolutionary path is ongoing and that it is the only solution, the statement said.