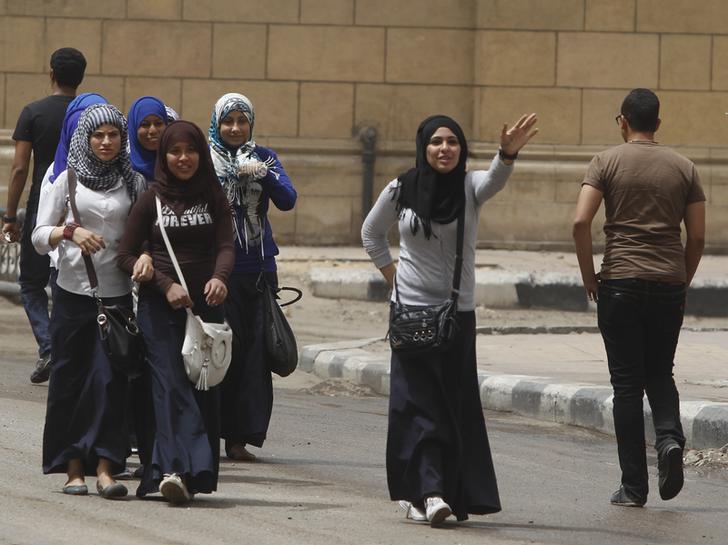 A school girl gestures as she and others walk past a man in Cairo, April 8, 2013. REUTERS/Amr Abdallah Dalsh
By Omnia Talal
CAIRO, April 30 (Aswat Masriya) An Egyptian court has sentenced a man to one year in prison and fined him EGP 10,000 (1,427 US Dollar) for a verbal sexual assault.
The defendant, who is in his 20's, had harassed the victim at Dokki metro station before she headed to the authorities to file a report.
The court accused the harasser of attacking the modesty of the victim on Tuesday.
Five sexual harassers were sentenced last year.
Mostafa Mahmoud, from Nazra for Feminist Studies and the attorney of the victim, said that the rulings help in controlling the increasing cases of sexual harassment in Egypt.
He added that they also encourage women to take legal action against their harassers.
Egypt's Justice Ministry amended the sexual harassment law earlier this month, making sentences and fines harsher on the perpetrators.