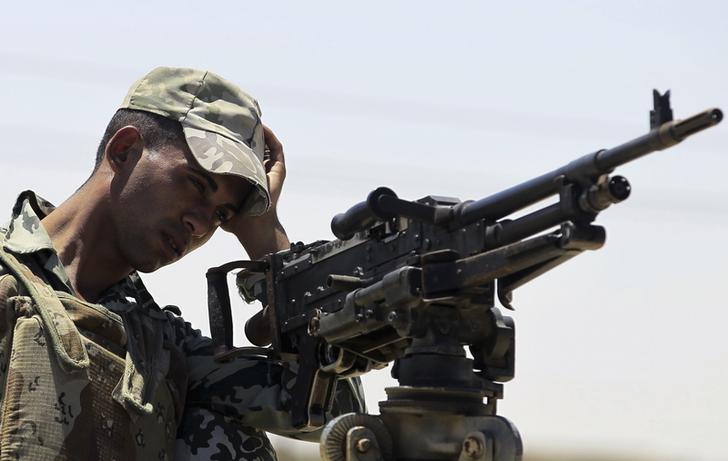 An army soldier in Sinai - Reuters
NORTH SINAI, Oct 31 (Aswat Masriya) - Six armed forces personnel were injured in an explosion which hit an armoured vehicle in North Sinai's al-Arish on Friday, said the armed foreces spokesman.
A security source who preferred to remain anonymous told Aswat Masriya that the number of those injured in the explosion, which occurred on the road to the Arish Airport, rose to seven. The source said that the injured included two officers, and two conscripts who went into coma after amputating their legs.
Egypt's security forces have intensified their security measures in North Sinai in reaction to repeated militant attacks that target army and police officials, which rose significantly since the ouster of Islamist President Mohamed Mursi last year. The attacks soon expanded to other areas of the country, including the capital.
At least 30 military personnel were killed in a suicide blast which targeted a security checkpoint in Sinai's Sheikh Zuweid last Friday. The explosion also caused damage to two military vehicles.
Shortly afterwards, a separate attack by unidentified gunmen on a security checkpoint in Arish killed three more security personnel.
President Abdel Fattah al-Sisi declared a three-month state of emergency and a nighttime curfew in parts of the Sinai Peninsula in response to the attacks.
Egypt's cabinet issued on Wednesday a decision to clear 500 metres of the border area with the Palestinian Gaza Strip of civilians to be able to target militants in the region, vowing to provide compensation for those evicted. The decision allows the forcible seizure of the property of those who refuse to comply.