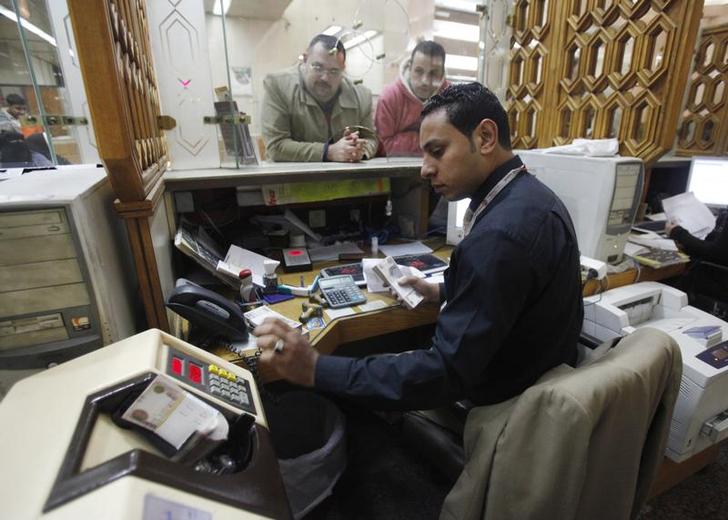 An employee counts money at a bank in Cairo February 20, 2011. REUTERS/Suhaib Salem
CAIRO, July 24 (Reuters) - Egypt's central bank and its bourse announced a three-day holiday for the Islamic Eid el-Fitr next week.
Banks and the stock exchange will be closed between July 28 and July 30. Banks will open and trading will resume on July 31.
(Reporting by Abdelmoneim Drar; writing by Asma Alsharif; Editing by Larry King)