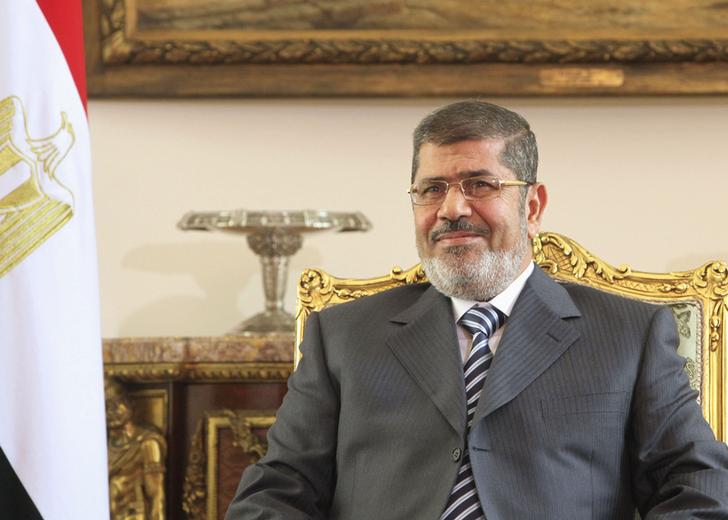 Egyptian President Mohamed Mursi talks with U.S. Senator John McCain (not seen) during their meeting in Cairo January 16, 2013. REUTERS/Asmaa Waguih
President Mohamed Mursi called on various political parties to take part in forming a new committee to amend the constitution and another for national reconciliation.
The committees will include representatives of all spectra of people, the president said.
"All parties and political powers ... are invited to meet with me," Mursi stated.
He ordered ministers and governors to appoint young advisors and sack those responsible for crises that have affected the lives of people recently.
Commenting on the ongoing fuel crisis, Mursi decided to withdraw licenses of gas stations that refrained from supplying cars with fuel.