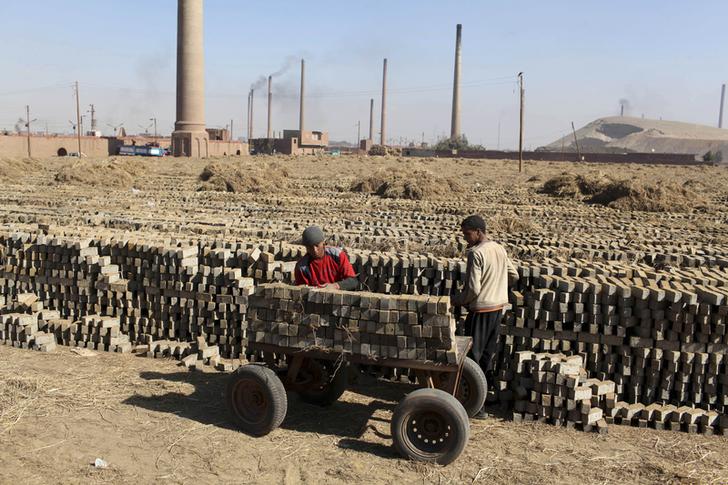 Brick layers works at a brick factory on the outskirts of Giza governorate January 20, 2013. REUTERS/Asmaa Waguih
By Nayrouz Talaat

A huge percentage of Egyptian factories, which are in insolvency, are currently seeking technical and financial support from a local industrial development agency, the trade and industry minister said on Sunday.

Around 855 factories were affected by the political instability in Egypt since the uprising in January 2011, halting most of their production, which had a significant impact on local economy, Minister Mounir Fakhry Abdel Nour said in a press release.
Abdel Nour added that the trade ministry has allocated around 500 million Egyptian pounds to support tumbling factories in Egypt.
Also, the ministry is holding negotiations with the Central Bank of Egypt (CBE) to secure funds.
Factories suffered a liquidity shortage because of the heavy demand for financial resources by investors and the government throughout the last three years, according to Abdel Nour.

At least 87 percent of factories went became insolvent due to funding problems.
About a hundred factories took serious steps to tackle their insolvency issues, the minister said.

Meanwhile, indictors show that the Industrial Development Authority approved about 97 new industrial projects in September with investments estimated at 5.8 billion Egyptian pounds.