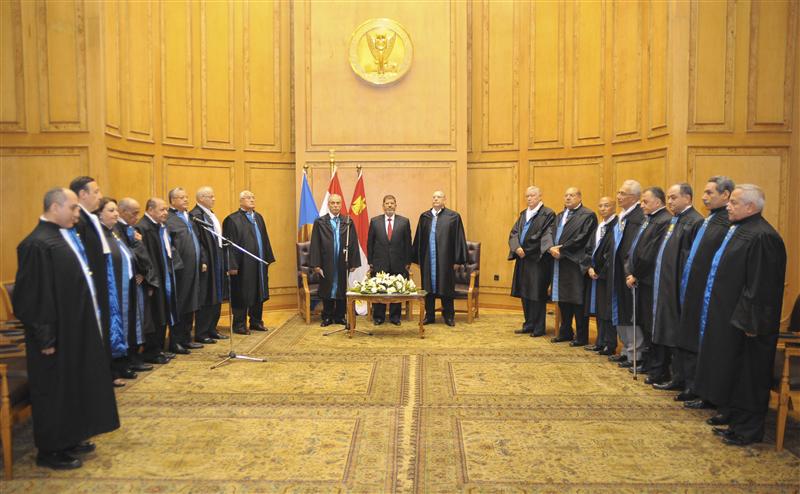 Egyptian President Mohamed Mursi at the Supreme Constitutional Court - Reuters
Egypt's Judges Club denounced on Tuesday the presidential statement on the strife induced by President Mohamed Mursi's recent constitutional decree, describing the decree as "null".

In a statement on Tuesday, the Judges Club insisted that their measures will continue to escalate to maintain the rule of law and protect the independence, rights and freedoms of the Egyptian people.

The suspension of operations in prosecution offices and Egyptian courts continues for the third day in a row across the country.

The president's office issued a statement on Monday saying that there is no intention to amend the constitutional decree following a meeting between Mursi and members of the Supreme Judicial Council.