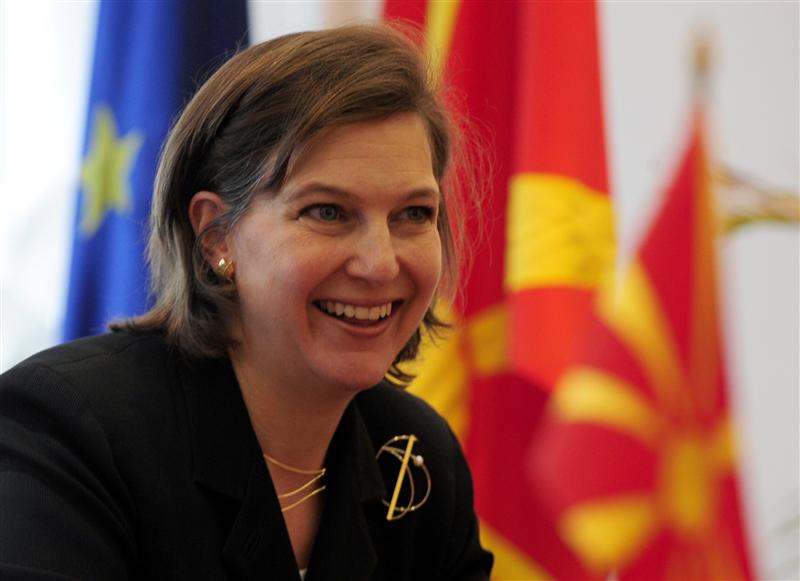 U.S. Department spokesperson Victoria Nuland - REUTERS
Spokesperson for the United States Department of State Victoria Nuland said on Wednesday that Washington is "concerned by reports in recent days of Egyptian Government efforts to restrict media freedom and criticism within Egypt."

Satirist Bassem Youssef who hosts a popular television show will be investigated by prosecutors for being accused of mocking President Mohamed Mursi and undermining his standing.

"A fundamental aspect of a healthy democracy is that people can be critical of their government and that there can be a free press free from prosecution. So we strongly oppose any kind of legal restrictions on freedom of expression," Nuland said.
On the passing of Egypt's new constitution, the secretary of state insisted that Washington wishes to see the law applied in a way that protects the human rights of all Egyptians and promotes national consensus and cooperation between the different factions of society.

On a different note, Nuland stressed on Washington's support for the loan that Egypt requested from the International Monetary Fund (IMF). She added that such a deal would mean that Egypt is on the right path towards democracy and may pave the way for more U.S. support for the Middle East's largest country.

Talks between Egypt and the IMF were forced to come to a halt due to a political crisis that erupted when President Mohamed Mursi issued a constitutional decree expanding his power in November.

The Egyptian government had expected negotiations to reconvene in January but the IMF said that no date has been set yet.