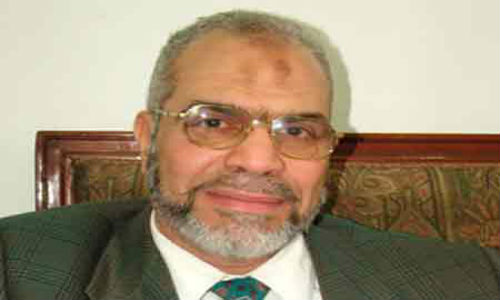 Muslim Brotherhood spokesperson, Mahmoud Ghozlan - FJP webpage
Only Muslim Brotherhood marches supporting the Constitutional Declaration in Cairo have been cancelled, said Brotherhood spokesman, Mahmoud Ghozlan in a press statement Tuesday.
All other Brotherhood demonstrations are to take place as previously scheduled in other governorates.
"We have postponed the million-man march to avoid any bloodshed and out of concern for the nation's security," said Ghozlan, who added that whoever claims otherwise is only revealing his intentions to "cause strife between Egyptians."
Opposition parties and organisations called for mass rallies and million-man marches on Tuesday in protest over the Consitutional Declaration, which they decry puts Morsi and Islamist-led parliament and Constituent Assembly out of judicial reach.
In turn, the Brotherhood had originally planned to demonstrate in front of Cairo University on Tuesday.
Ghozlan's statement was confirmed by the groups's spokesperson in Alexandria, who announced that the Brotherhood, along with Al-Gamaa Al-Islamiya and Salafist Calling, will unite in a mass march in Alexandria in support of the president's decree.