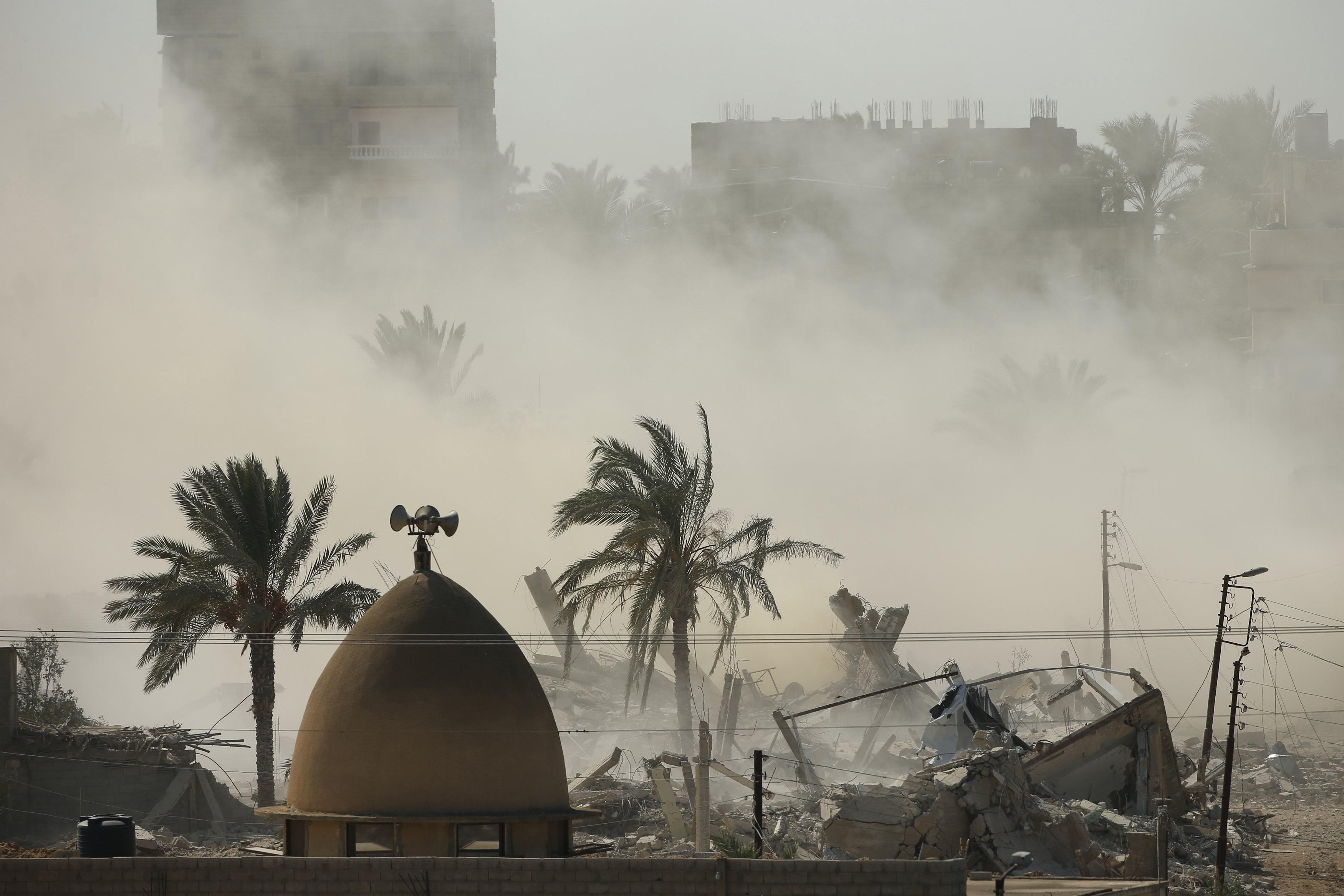 Smoke rises after a house is blown up during a military operation by Egyptian security forces in the Egyptian city of Rafah, near the border with southern Gaza Strip October 29, 2014. REUTERS/Suhaib Salem
NORTH SINAI, Feb 18 (Aswat Masriya) - A North Sinai citizen was killed late Tuesday in a mortar attack on his house in Rafah, a police source said.
The source, who preferred to remain anonymous, told Aswat Masriya that the source of the mortar shell remains unknown.
A conscript with Central Security Forces was also injured in an attack late Tuesday, the source said. The conscript was shot in the leg by unidentified assailants while on duty in Rafah.
Militancy has surged in Egypt since military ouster of Islamist President Mohamed Mursi in July 2013 following mass protests against his rule, with the Sinai Peninsula being the most heavily affected part of the country. Attacks have also taken place in other parts, including Cairo.