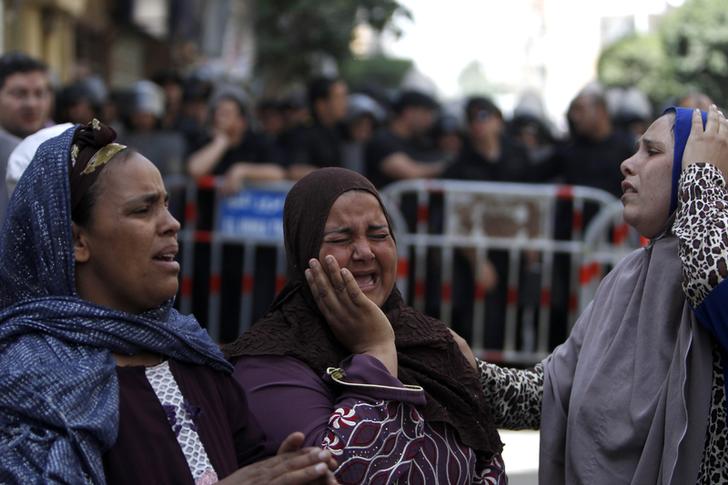 Relatives and families of members of the Muslim Brotherhood and supporters of ousted President Mohamed Mursi react in front of the court in Minya, south of Cairo, after hearing the sentence handed to Muslim Brotherhood leader Mohamed Badie and other Brotherhood supporters April 28, 2014. REUTERS/Mohamed Abd El Ghany
BERLIN, April 29 (Reuters) - Germany has summoned the Egyptian ambassador to protest against the mass death sentences passed down on members of the outlawed Muslim Brotherhood and to urge Cairo to allow people a just trial, the foreign ministry said on Tuesday.
"The hundreds of death sentences make a mockery of what we understand to be democratic principles," Foreign Minster Frank-Walter Steinmeier said in a statement.
"The Egyptian authorities are risking further destabilisation of their country and a cementing of political and social divisions ahead of the presidential elections in May," he added, urging Cairo to repeal the death sentences.
The senior leader of Egypt's Muslim Brotherhood, Mohamed Badie, was condemned to death on Monday, along with 682 supporters.
The defendants were charged with crimes including inciting violence following the army overthrow of elected leader Mohamed Mursi, a senior Brotherhood member, last July after mass protests against his rule. (Reporting by Alexandra Hudson; Editing by Stephen Brown)