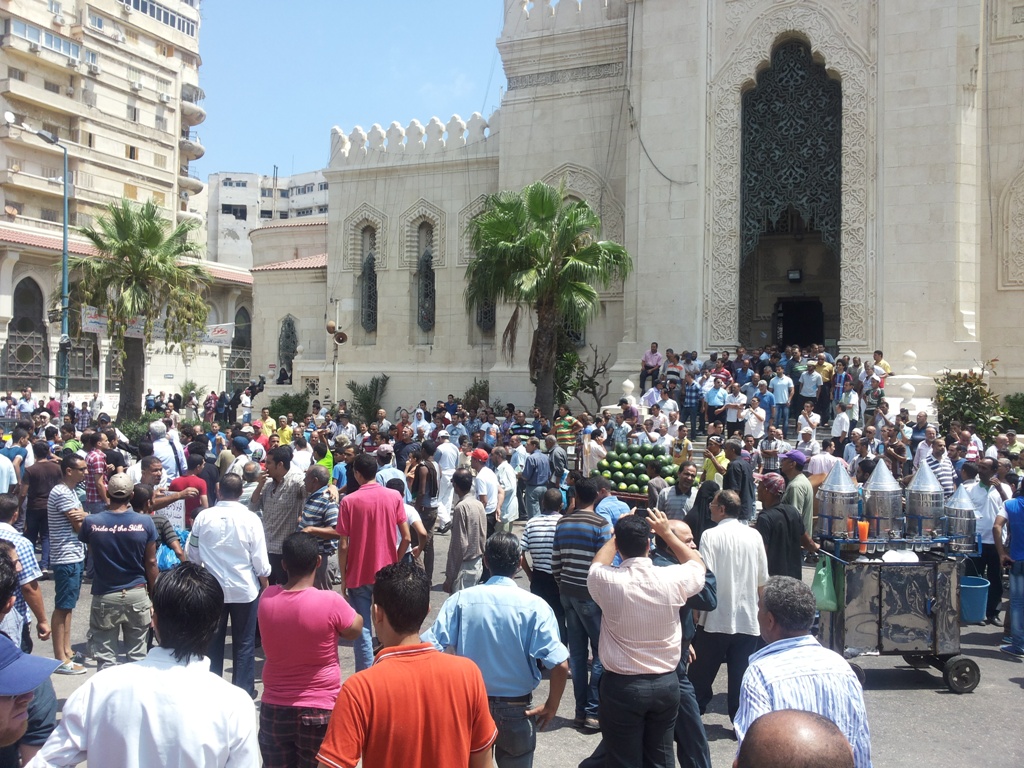 (Archive) Alexandria clashes on August 23, 2013 - Aswat Masriya
CAIRO, Dec 19 (Aswat Masriya) - Five people were arrested on Friday following clashes between Police forces and Muslim Brotherhood supporters in Alexandria, deputy security chief of Alexandria said.
The clashes broke out after Friday prayers when the police fired teargas at a pro-Brotherhood rally to disperse it in al-Mogahereen area.
Tens of the Brotherhood supporters also organised various marches in different parts of Alexandria to prepare for the third wave of the January 25 revolution, to topple what they labelled as the "military coup", demand the release of ousted President Mohamed Mursi, trial of toppled President Hosni Mubarak's regime figures in revolutionary tribunals.
The National Coalition for Supporting Legitimacy (NCSL) has called on its supporters earlier on Friday to rally on what it called "together we save Egypt" in preparation for January 25 protests.

Meanwhile, Alexandria security forces increased patrols on the main streets in anticipation of the outbreak of more Brotherhood supporters' protests.