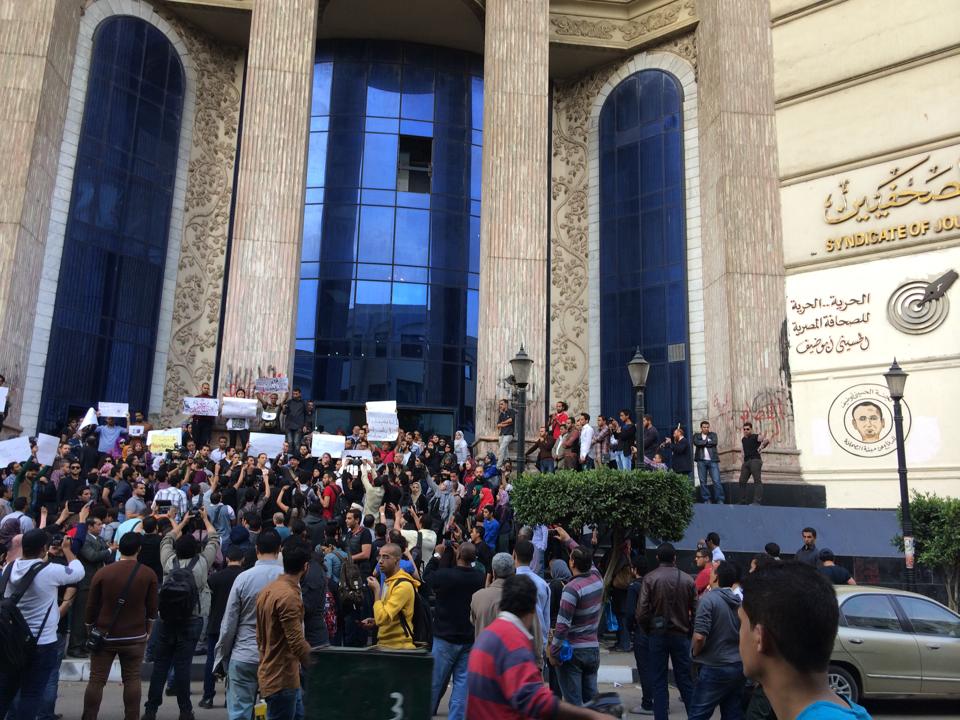 Journalists protest on March 29, 2014 after the death of a colleague in violent clashes - Aswat Masriya
ALEXANDRIA, April 12 (Aswat Masriya) An Alexandria court ordered the release of Egyptian activist Mahinour el-Masry on Saturday and set May 20 to hear her appeal against a two-year sentence she was given for breaking a protest law.
The Revolutionary Socialists activist was arrested earlier on Saturday, the group said.
She and six others were demonstrating in solidarity with the Khaled Saeed case in Alexandria last December when the authorities arrested them on charges of breaking Egypt's disputed protest law.