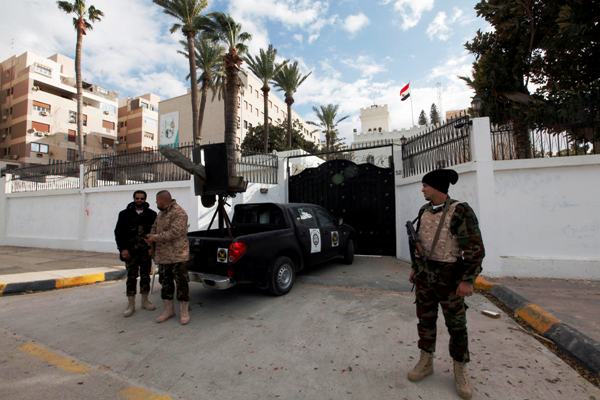 The Egyptian embassy in Libya - Reuters
July 31 (Aswat Masriya) An Egyptian woman was shot dead inside her home by mistake during clashes in Libya's city of Benghazi on Thursday, the state news agency MENA reported from the Libyan Red Crescent.

"Howida Ahmed AbdelSalam was moved to the Galaa Hospital after being shot in her balcony," Qais AlFakhary, head of the Libyan Red Crescent, said.

On Saturday, 23 Egyptian workers residing in Libya were killed when a rocket fell on their home.

The violence in Tripoli now is the worst since the overthrow of Gaddafi in 2011.

Several countries, including Spain and the United States, have evacuated their embassies and transferred their citizens across the borders after the militant clashes escalated.