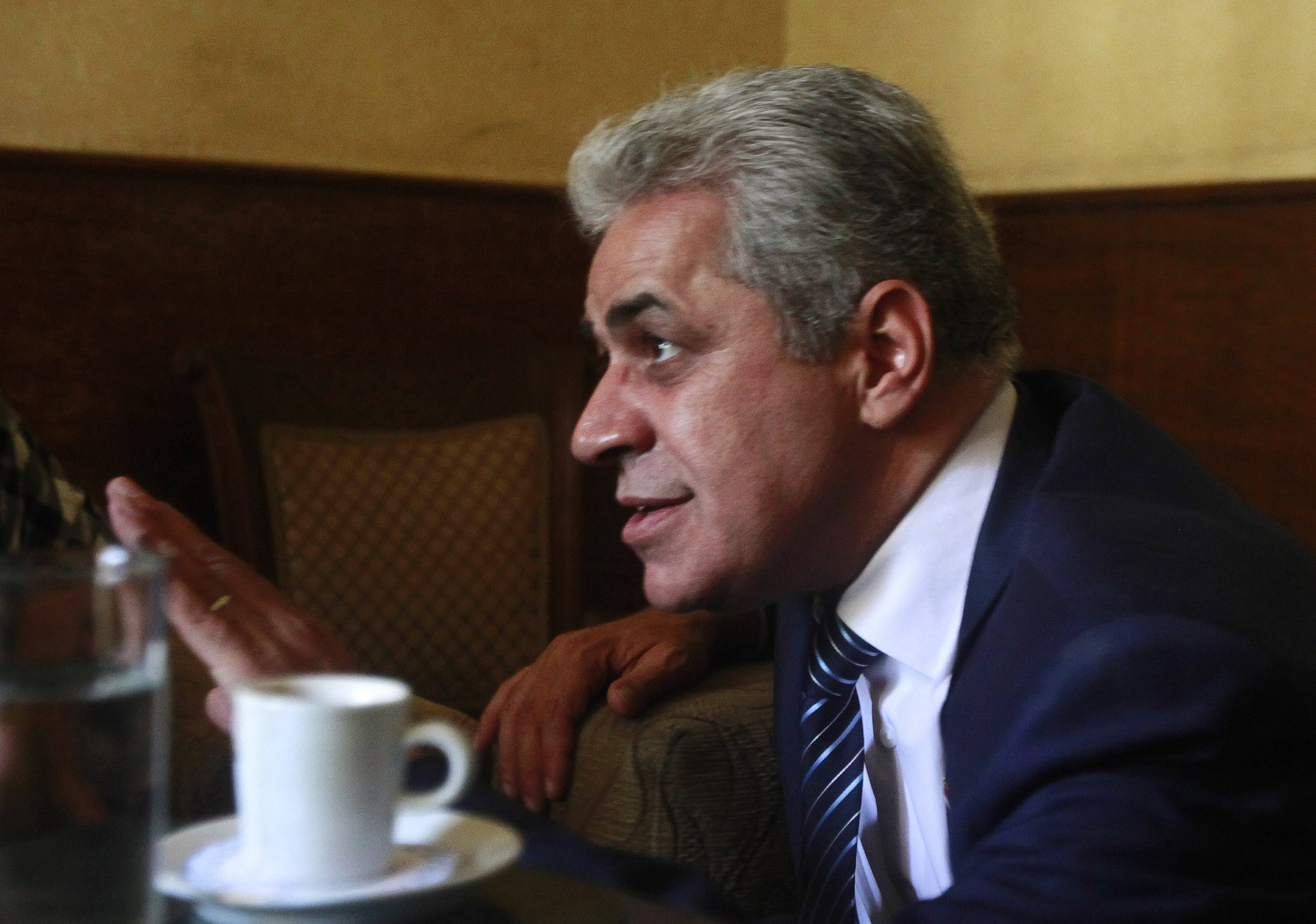 Presidential candidate Hamdeen Sabahi talks to the media in a cafe in Cairo May 24, 2012. Egyptians queued patiently to vote on Thursday, eager to pick their leader for the first time in a national history dating to the pharaohs, with Islamists and secular-minded rivals who served under deposed President Hosni Mubarak heading the field - REUTERS/Asmaa Waguih
Egypt's constitution referendum result shows the declining popularity of the political Islam current in general and the Muslim Brotherhood in particular when compared to the March 2011 constitutional decree referendum, member of the National Salvation Front Hamdeen Sabahi said on Monday.
In an interview with Turkish news agengy Anatolia, Sabahi, a former presidential candidate, said that a 78 percent "yes" vote backed by Islamists in the March referendum and a 63 percent "yes" vote in the latest referendum according to unofficial results means that a parliamentary majority for the National Salvation Front can be achieved.
Sabahi, founder of the Popular Current, expected that the front will get the parliamentary majority in the upcoming election if the front decides to contest it.
Parliamentary elections are hard to rig "since a representative for every candidate is present at polling stations" whereas referendums lack this advantage, Sabahi added.
He also emphasized his rejection for the new constitution, adding that the fight for revoking it continues.
Sabahi said that the dispute with the Muslim Brotherhood is due to differences in political vision and how to run the state but added that he does not question the group's patriotism.