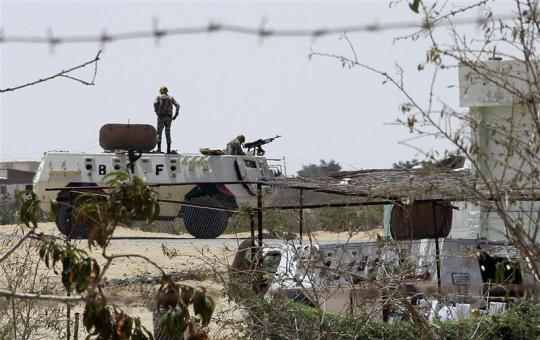 A security checkpoint in Rafah on the borders, August 2012 - Reuters
The Egyptian armed forces thwarted an attempt to bomb Sinai's Rafah Church on Monday morning, an army statement said.
An army patrol successfully detected two vehicles without a license plate near the church and was able to capture and search one of them where it found weapons and machine guns, while the other, carrying masked men, escaped.
Armed forces are currently searching the area for the other vehicle.
The statement did not explain the connection between the vehicle and bombing the church but it was titled "army thwarts attempt to bomb Rafah church" on Christmas.