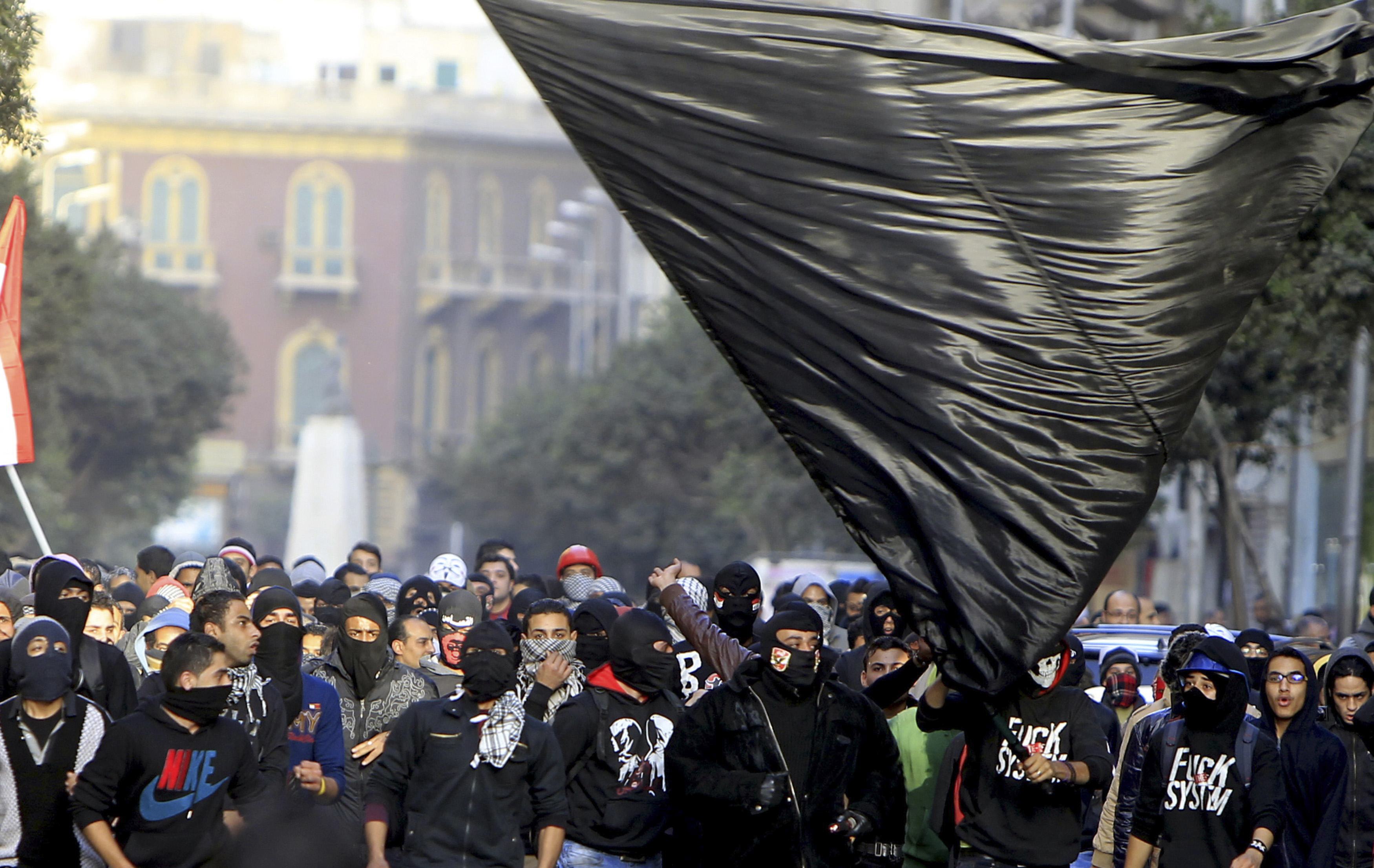 Members of the Black Bloc are seen during the protest in Tahrir Square in Cairo January 25, 2013. REUTERS/Mohamed Abd El Ghany
In renewed attempts on Saturday to storm Dakahliya Governorate headquarters in the central Delta, members of the Black Bloc group clashed with security forces before destroying the entrance to the site.
The Black Bloc is a new vigilante group dressed in black which made their first strong public appearance in nationwide demonstrations during the second anniversary of the 25 January Revolution on Friday.
According to Ahram Arabic newswebsite, demonstrations calling for the revolution's demands continued for the second day in front of the governorate's building.