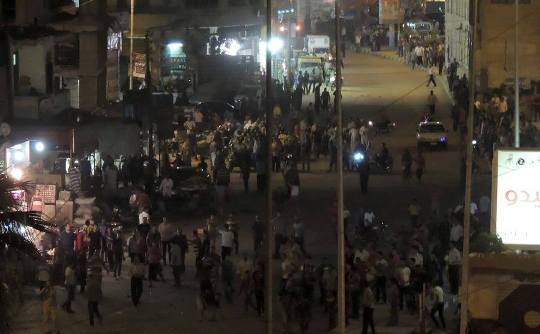 Clashes in Fayoum - Aswat Masriya
Three churches were torched in Fayoum on Wednesday, no details were provided clarifying who set fire to these churches, eyewitnesses reported.

The Nile Delta governorate also witnessed violent confrontations between the security forces and supporters of deposed President Mohamed Mursi near Fayoum's security headquarters.

An Aswat Masriya eyewitness said that the governor's resting area was torched and looted. The witness also reported that the governorate's club and the Friends of the Bible Association were also set to fire.

Eyewitnesses said that Mursi's loyalists also stormed police checkpoints in Fayoum and seized weaponry that belong to the security forces.

Demonstrations and clashes broke out across Egypt after the security forces began their crackdown on the Islamists' protest camps in Cairo earlier today.