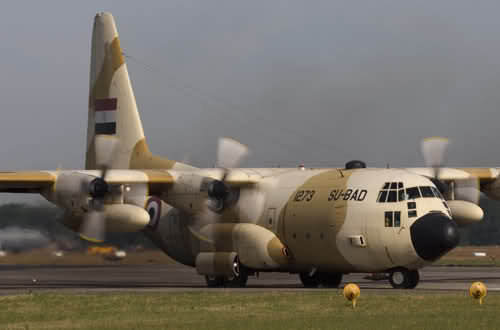 Military transport aircrafts
Egypt and the Kingdom of Saudi Arabia will begin performing the first joint military maneuver in the history of the two countries' armed forces on Monday, said an Egyptian army spokesman on Saturday.

The maneuvers are expected to last for three weeks in Saudi Arabia.

The military trainings will include all forms of air combat, defence of vital headquarters and the performance of search and rescue operations while using the latest military aircrafts.

Three thousand and five hundred Egyptian soldiers went to Saudi Arabia earlier in May to take part in the joint military maneuver.