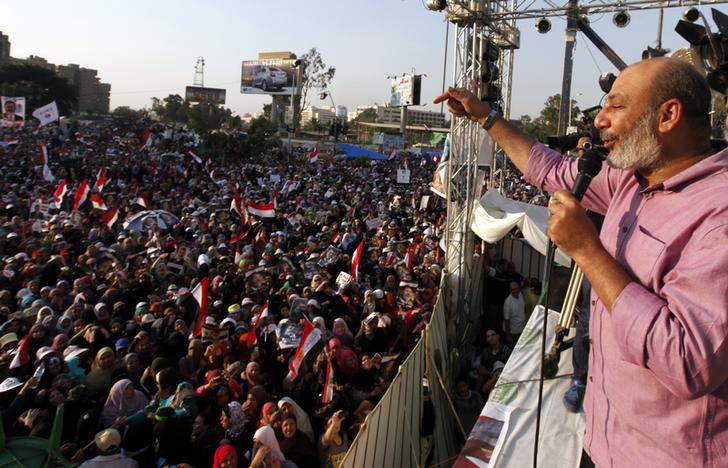 Islamic propagandist Safwat Hegazy delivers a speech to supporters of deposed Egyptian President Mohamed Mursi during a protest in Cairo July 7, 2013. Thousands of supporters of REUTERS/Mohamed Abd El Ghany
Police forces found more than 20 bodies below the platform at Cairo's Rabaa al-Adaweya Square, al-Hayah news channel reported on Wednesday.
Egypt's police are fully in control of Rabaa after they cleared out a Muslim Brotherhood protest camp in the area.
The police arrested a number of former President Mohamed Mursi's supporters and allowed the injured and unarmed people to safely exit the area.