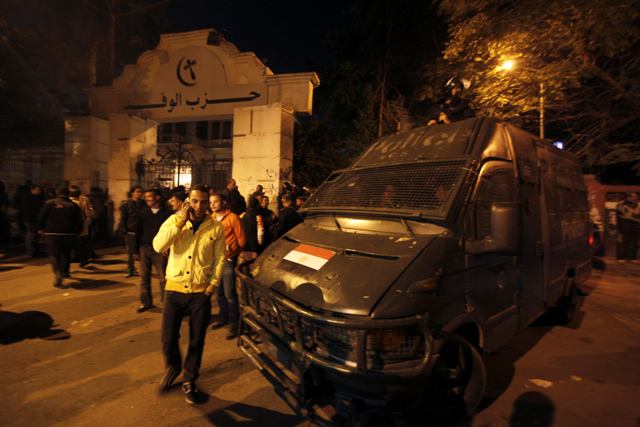 Attack on al-Wafd Party headquarters on 15 December 2012 - Reuters
Unidentified men attempted on Friday morning to break into al-Wafd Party headquarters in Suez after smashing the building's main entrance.
Residents of the building where the headquarters is located chased the attackers, prompting them to escape.
"Those who attempted to attack our headquarters that al-Wafd will not be terrorized … We will not rest until the constitution is revoked," Ali Amin, representative of the party in the National Salvation Front in Suez, said.
Headquarters of al-Wafd in Cairo was attacked last Saturday. Al-Sayed al-Badawi, head of the party, accused supporters of Hazem Salah Abu Ismail of the assault yet Abu Ismail strongly denied the accusation.