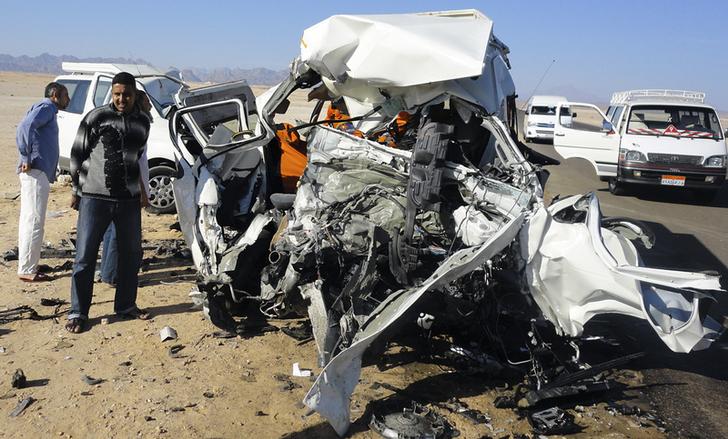 File photo of tour buses that crashed into each another are seen on Hurgada highway, about 403 km (250 miles) from the capital Cairo, December 2, 2012. REUTERS/Stringer
At least two people were killed and 11 others were injured in a major accident on a highway near Cairo on Thursday morning.
Ten vehicles crashed around 40 kilometres outside the capital on the Cairo-Alexandria desert highway, Al-Ahram Arabic news website reported, as dense morning fog affected visibility.
A traffic jam built up in the road following the accident. Police and ambulance officials have arrived at the site.
Egypt's General Authority of Meteorology had said on Wednesday that the northern parts of the country including Cairo would see dense fog on Wednesday night and early Thursday morning.
Road accidents are common in Egypt due to poor road maintenance and loosely implemented traffic laws, with around 12,000 fatalities every year, according to a report by the World Health Organisation (WHO).