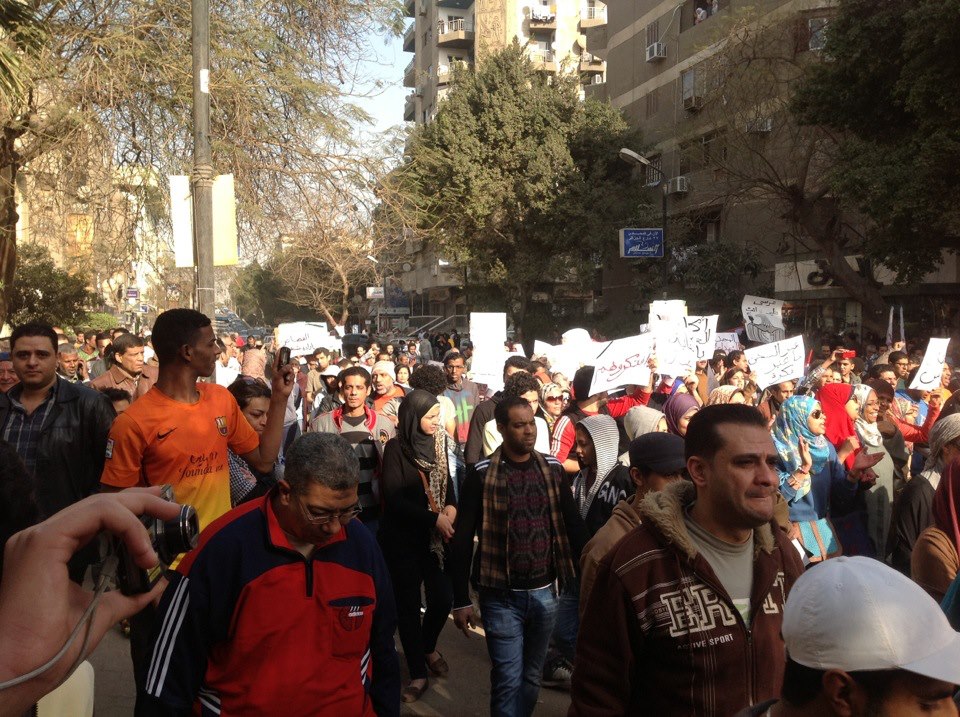 A march headed from Maadi to Tahrir Square on January 25, 2013 - Aswat Masriya
Clashes flared on Friday afternoon between supporters of former President Mohamed Mursi and others in Cairo's Dokki, an Aswat Masriya eyewitness reported.
A procession of Mursi allies coming from Tahrir Street was marching to Dokki when gunshots were heard and an exchange of stones started, the eyewitness added.
No further details are available at the moment.