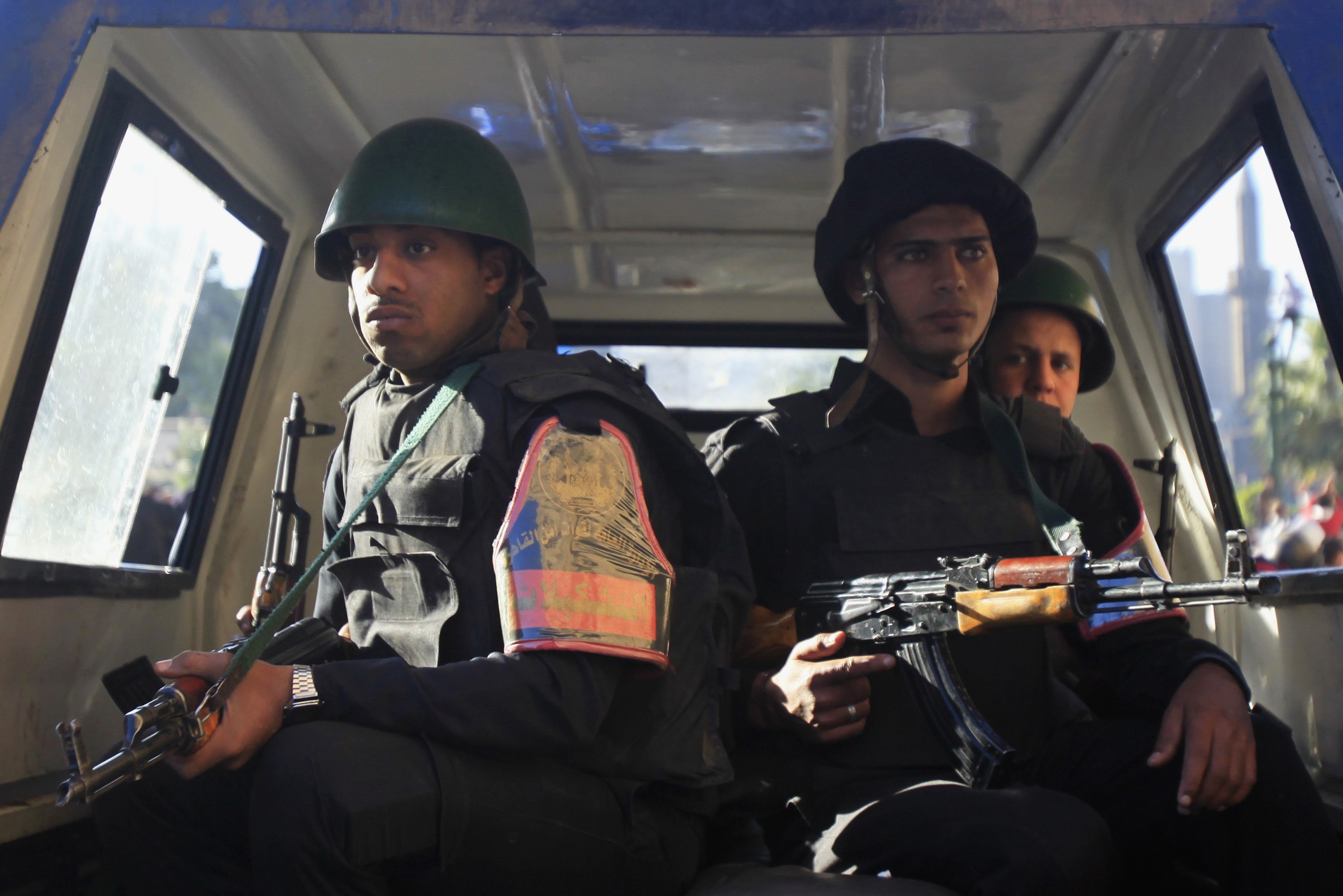 Police officers wait in their vehicle in front of the damaged Cairo Security Directorate building, which includes police and state security, and Museum of Islamic Art building, after a bomb attack in downtown Cairo, January 24, 2014. REUTERS/Amr Abdallah Dalsh
CAIRO, Jan. 8 (Aswat Masriya) – ISIS-affiliated "Sinai Province" claimed responsibility for an attack on a hotel and a tourist bus in Giza's Haram district in a statement that was circulated on social media Friday.
In its statement, the group claimed the attack resulted in "deaths and injuries" among security personnel guarding the hotel and tourists. No exact number of causalities was provided in the statement.
Aswat Masriya couldn't independently verify the authenticity of the claim.
Egypt's interior ministry, however, said on Thursday that the attack left no casualties and that security forces chased the assailants and arrested one suspect.
In a statement published on Facebook, the interior ministry said that unidentified gunmen fired birdshot and fireworks at security personnel guarding a hotel and a tourist bus which happened to be present in front of the hotel at the time of attack, said interior ministry.
The incident took place on the same day Coptic Orthodox Christians celebrate Christmas in Egypt.
The group is mostly active in North Sinai where an insurgency has been escalating since the military ousted President Mohamed Mursi in July 2013, following mass protests against his rule.
Bombings and shootings are not as frequent in Greater Cairo, but the group has claimed a number of operations targeting vital facilities and security personnel.
Last November, the militant group claimed responsibility for an attack which killed four policemen in Giza as well.
Interior Ministry then said that two masked men on a motorcycle opened fire on a police car located in the district of Aboul Nomros, an industrial area on the outskirts of Cairo.