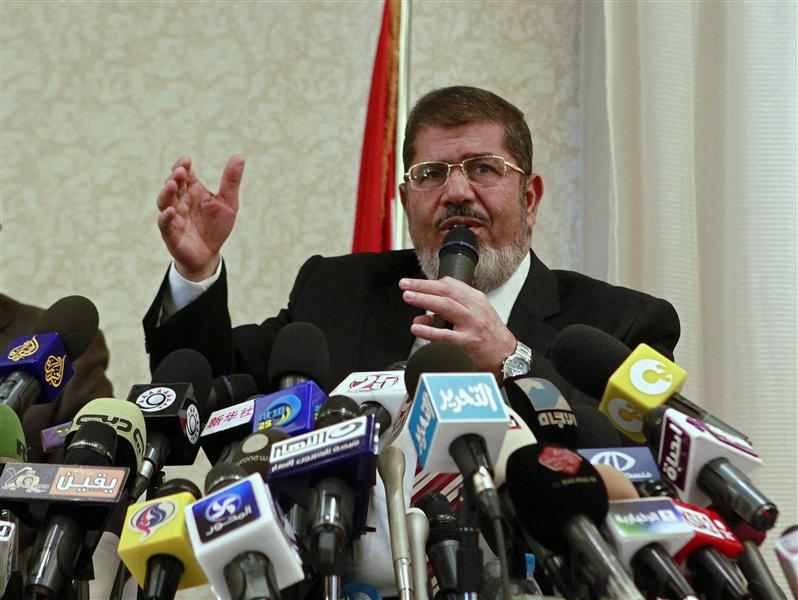 President Mohamed Mursi at a press conference in Cairo - Reuters
The Board of State Commissioners of Egypt's High Administrative Court has advised the annulment of a decision made under President Mohamed Mursi allowing his son and daughter to maintain their Egyptian citizenship whilst holding the American passport.
The board asked on Monday that the case be referred to the government to review whether Ahmed and Shaymaa Mursi can legally maintain their Egyptian passports.
The board pointed out that adults who hold double nationalities must come forward to officially request from the government that they maintain their Egyptian citizenship once they are no longer minors.
The board said that neither of Mursi's children requested that they keep their passports when they were legally required to.
Mursi, who was ousted by the army in July in response to mass demonstrations, has five children of whom two were born in the United States during his studies there.
The recommendations of state commissioners are not binding on the court.