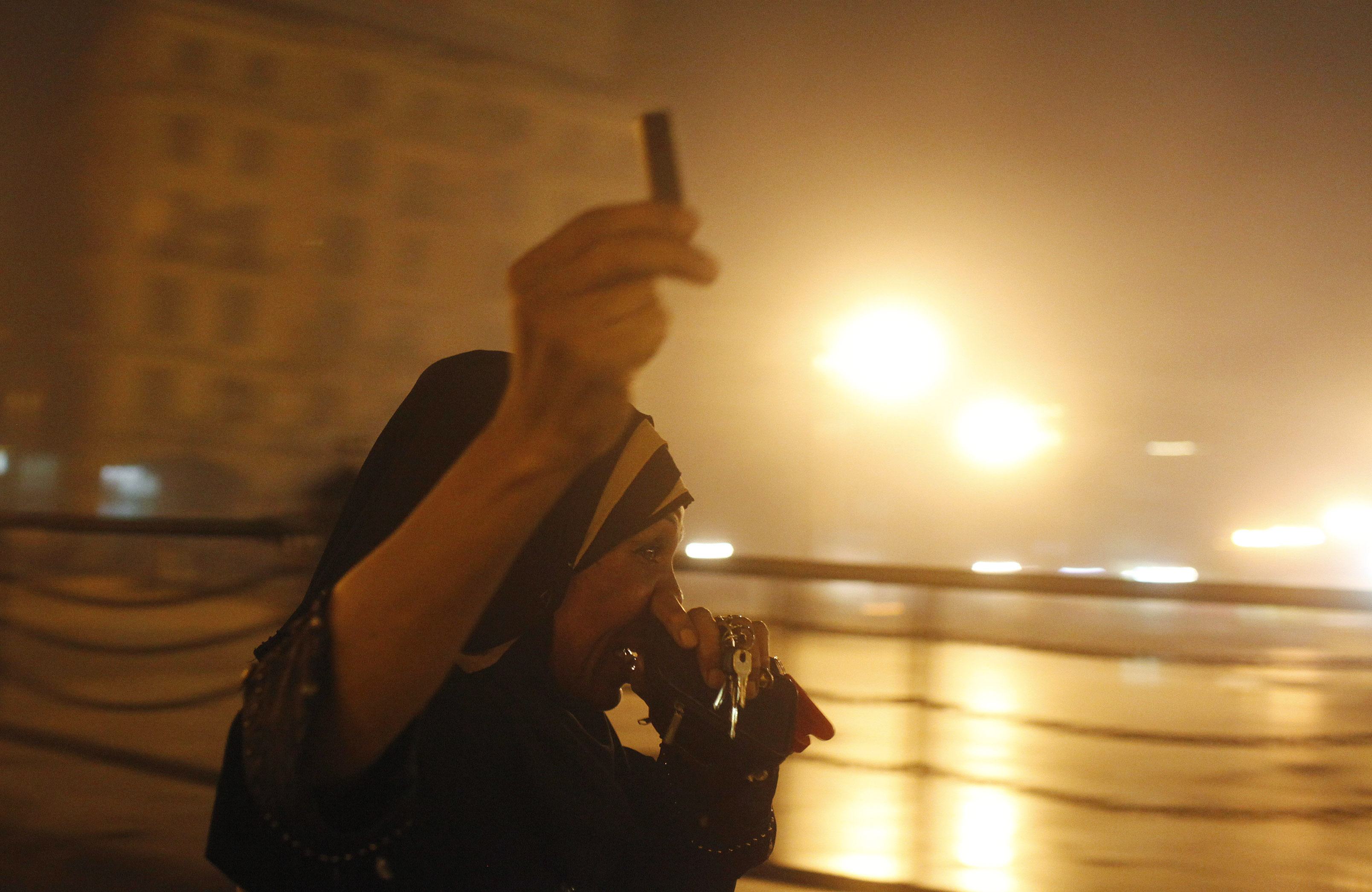 A female supporter of deposed Egyptian President Mohamed Mursi holds up an empty cartridge as she walks with other protesters during clashes with riot police on the 6th October Bridge over the Ramsis square area in central Cairo July 15, 2013. REUTERS/Asmaa Waguih
Seven people were killed and 261 were injured in clashes that erupted late on Monday and continued until the early hours of Tuesday, a medical source said.
A statement by the health ministry said that 137 cases have been dismissed from the local hospitals where they were admitted, while 124 still require medical attention.
Clashes erupted on Monday in Ramsis Square, on the Sixth of October Bridge and by Cairo University, as well as in a neighborhood in Giza.
A security source announced earlier today that two officers and two conscripts were injured in the confrontations between pro-Mursi supporters and State Security forces after the protesters blocked the bridge to traffic on Monday.