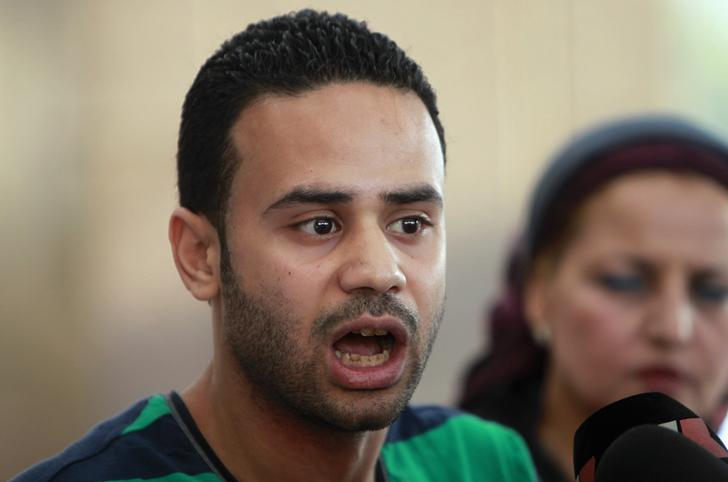 Mahmoud Badr, a leader of the Tamarud youth movement, speaks during a news conference in Cairo July 29, 2013. REUTERS/Mohamed Abd El Ghany
CAIRO, Jan 28 (Aswat Masriya) - Members of Tamarud youth group will run for seats in parliament as independents, a spokesman said, despite a court ruling on Wednesday rejecting the group's founding of a political party.
Earlier today, the Supreme Administrative Court rejected the group's request to found a political party.
Group spokesman Abdallah Abdelaziz told Aswat Masriya that the court decision will not affect its presence on the street.
The objective of forming a party was to ensure the group was operating within a legal frame, the spokesman said.
Wednesday's sentence is final and cannot be appealed, a judicial source said.
Abdelaziz said the court decision raises questions, but it will not curb the group's influence on the streets. He added that 50 of the group's members will run for individual seats and lists, and not under a party label, in the upcoming elections which are due to begin in March.
Egypt's Committee for Political Parties' Affairs had turned down last December Tamarud's request to form a party for failing to meet certain legal requirements. It referred the matter to the administrative court.
Tamarod started out in April 2013 as a grassroots campaign calling for early presidential elections. It is seen as the driving force behind Mursi's military ouster in July 2013 following mass protests against his rule.