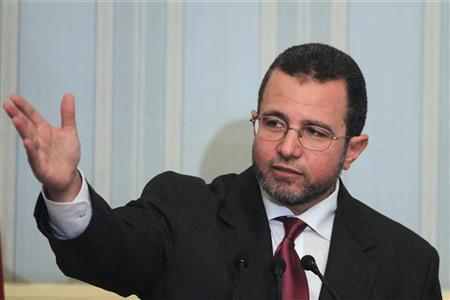 Prime Minister Hisham Kandil - Mohamed Abdel Ghany/Reuters
CAIRO, Dec 5 (Reuters) - Egyptian Prime Minister Hisham Kandil called for calm in Cairo on Wednesday so that an effort to promote national dialogue could have a chance of success.
In a statement, Kandil appealed for an end to fighting around the presidential palace between supporters and opponents of President Mohamed Mursi to "give the opportunity for the efforts being made now to begin a national dialogue".
Kandil called on all the protesters to leave the area. "The police force is undertaking great effort to set up barriers separating the two fronts of demonstrators to halt the violence immediately," he said.