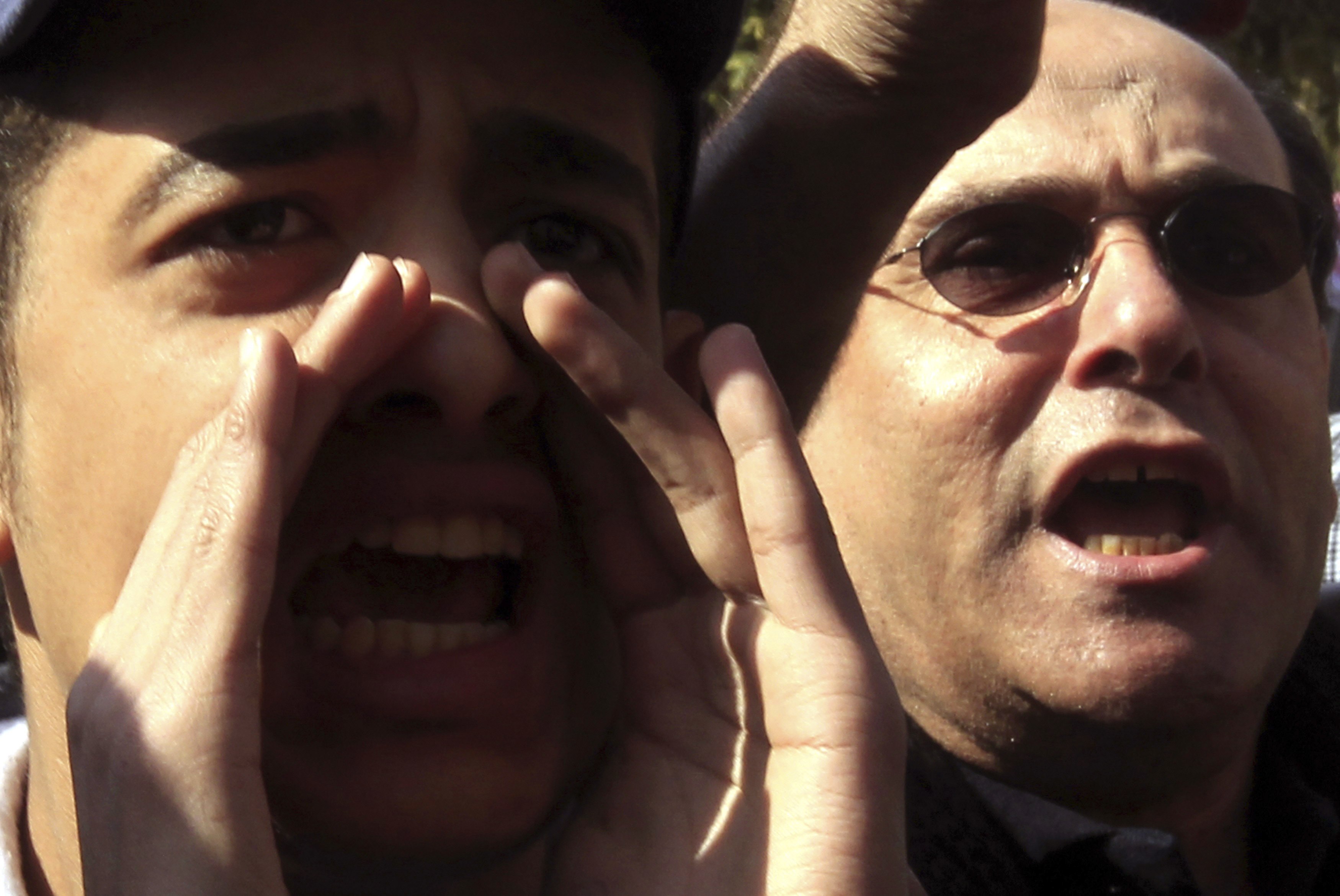 REUTERS/Mohamed Abd El Ghany
The Revolution Youth Union, a liberal union grouping political parties, independents, NGO's, and national movements, denounced on Saturday the incident of dragging and stripping naked one of the protesters which took place on Friday in front of the presidential palace, stressing that "an oppressive regime must fall."
Spokesman of the Revolution Youth Union, Tamer al-Qadi said that "the thugs of Habib al-Adli (former minister of interior) are now the thugs of the Muslim Brotherhood," in statement issued by the Union.
The statement added that not cleansing the ministry of Interior is a clear betrayal to the blood of the martyrs.
"The president did not keep his oath to bring back the rights of the martyrs," said the statement adding that "it is not a strange thing for the Brotherhood group, who supported the Armed forces when they stripped an Egyptian girl naked to defend and support stripping and dragging a protester... specially that it had been done under their rule."
The statement said that the Union condemns all acts of vandalism, but nothing justifies brutality with the protesters.
The Union called on the people to continue to demonstrate peacefully, warning of the replications of "being silent towards injustice and oppression."