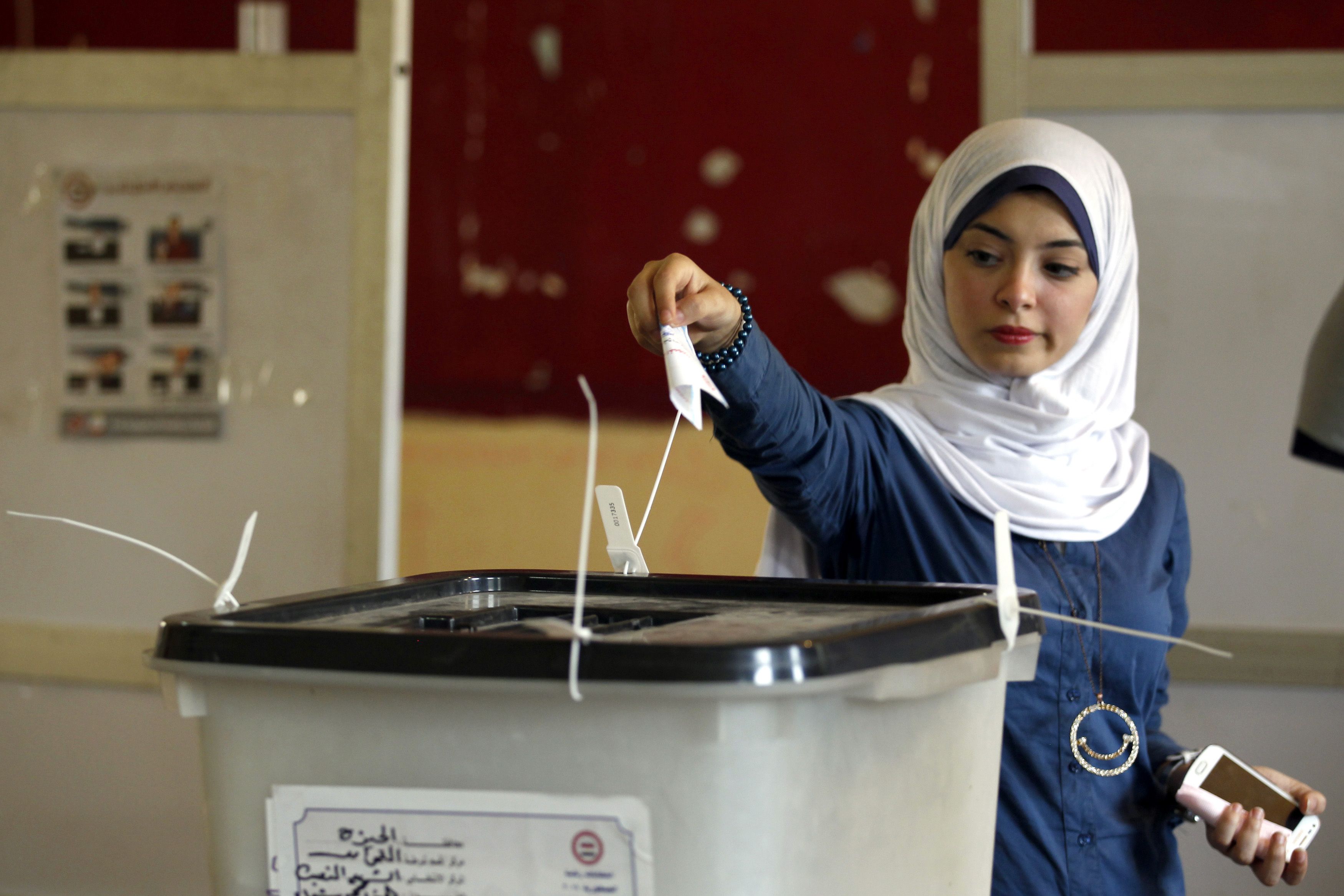 An Egyptian woman casts her ballot on the first day of voting in the presidential elections inside a polling station in Cairo May 26, 2014. REUTERS/Mohamed Abd El Ghany
CAIRO, May 27 (Aswat Masriya) Egypt's Prime Minister Ibrahim Mahlab said on Tuesday that those who do not vote in the country's presidential election will be fined in accordance with the law.
A judicial source told Aswat Masriya earlier on Tuesday that the Presidential Elections Commission will abide by Article 47 of the new elections law and will fine those who do not vote 500 Egyptian pounds (70 US Dollar).
Egyptians have until 10.00 p.m. on Tuesday to vote for either former army chief Abdel Fattah al-Sisi or leftist politician Hamdeen Sabahi to be president.
Preliminary reports indicate a lower turnout than expected or anticipated.