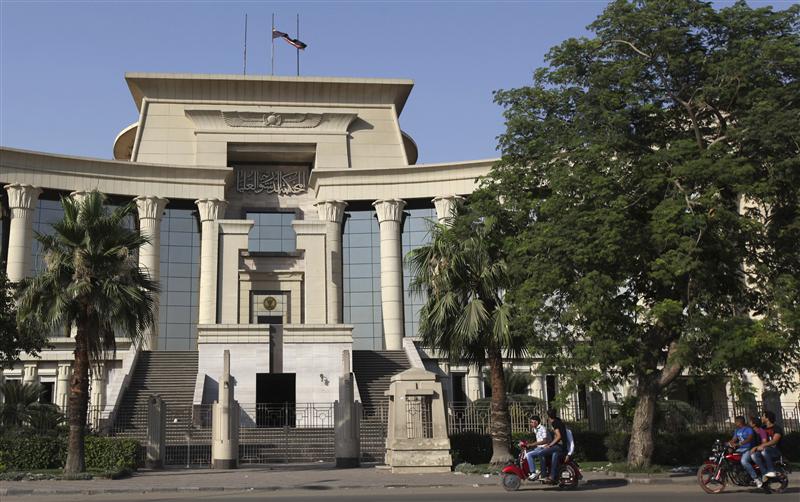 Constitutional Court - Amr Dalsh/REUTERS
A protest of around five thousand supporters of Egyptian President Mohamed Mursi continued on Sunday afternoon against the country's highest court.

Protesters chanting against the Supreme Constitutional Court, demanding its dissolution and threatening to stage larger demonstrations, forced the court to adjourn its Sunday session.
The court was supposed to consider legal challenges to the Islamist-led constituent assembly and Shura Council on Sunday but judges sitting on the case were unable to enter the court due to the protest.
An eyewitness told Aswat Masriya that security forces have formed a cordon around the protesters who have blocked the gates leading into the court.