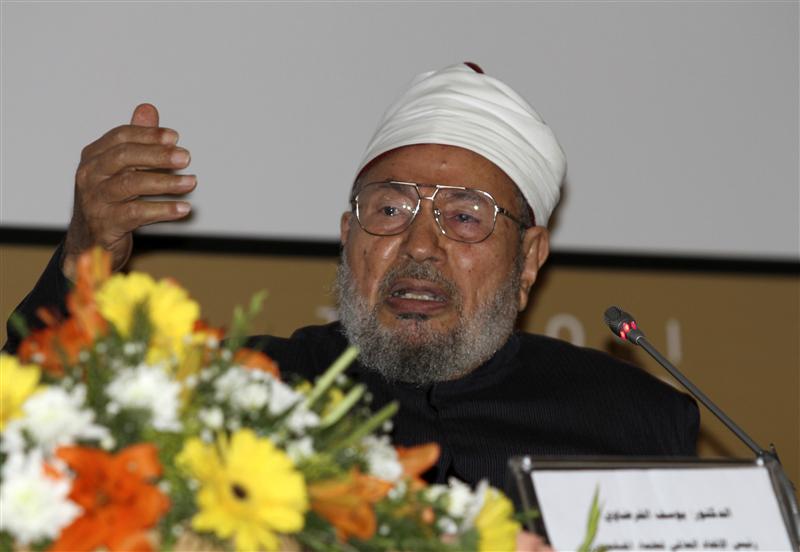 Islamic scholar Yusuf al-Qaradawi - Reuters
Prominent Islamic scholar Yusuf al-Qaradawi hailed on Wednesday President Mohamed Mursi's constitutional decree, describing it as a "preemptive" step to preserve the state and its institutions.

"(The decree) is a preemptive step for the stability and completion of state institutions, rather than the constitutional and parliamentary vacuum that the enemies of the revolution wish for", the Chairman of the World Association of Muslim Scholars and former Muslim Brotherhood member said.

Qaradawi attributed Mursi's decree to what he claimed was the lack of neutrality of the Supreme Constitutional Court in dealing with the parliament and the assembly that is writing the constitution.

He insisted that the court's verdict on the now-dissolved parliament and its attempts to dissolve the constituent assembly made it inevitable for the president to make such a move.

Mursi issued a decree on Thursday expanding his powers and shielding his decisions from judicial review - a move seen by his opponents as a step towards a new autocratic regime.