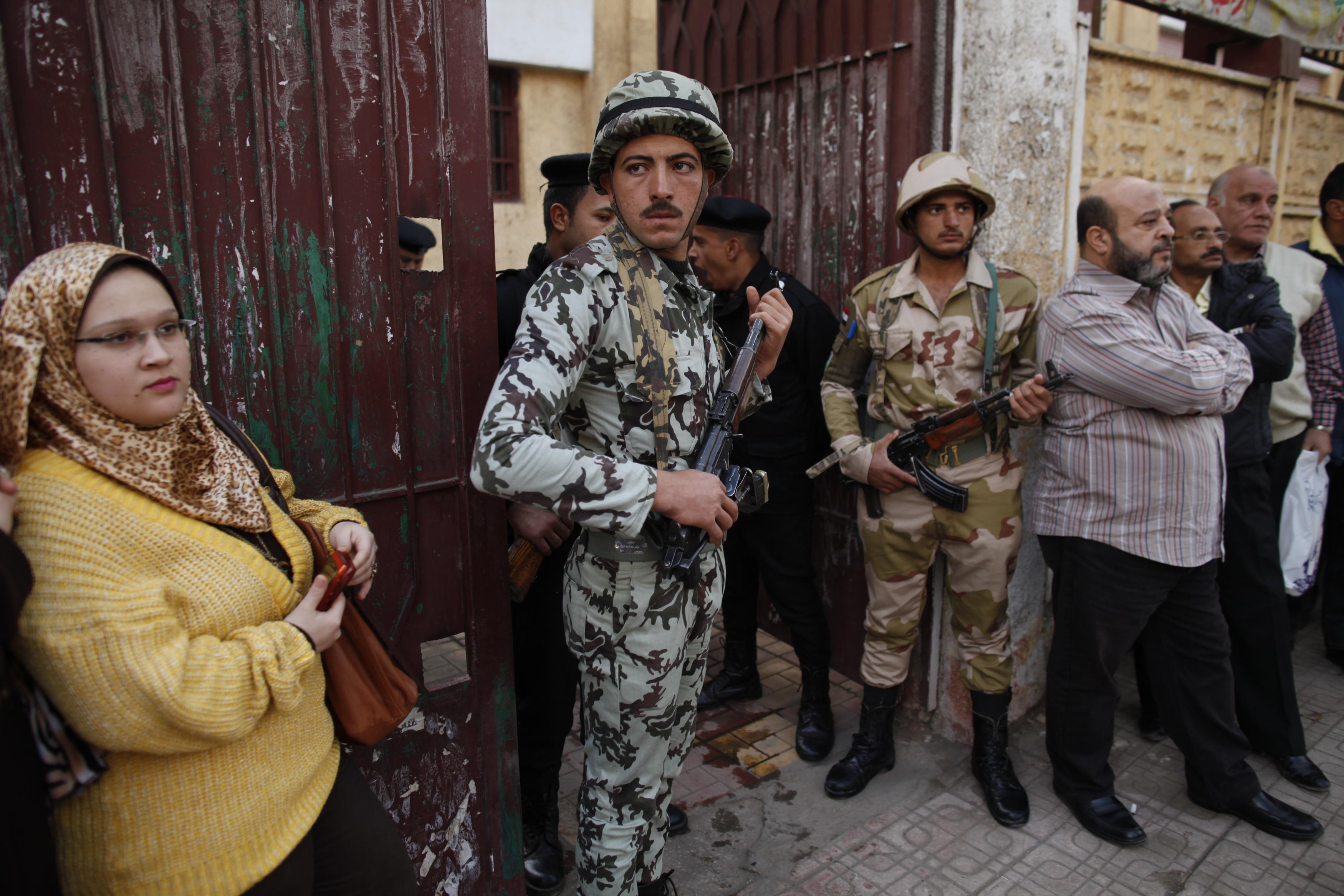 Soldiers stand guard as people wait outside a polling center to vote in referendum on tge new constitution of Egypt in Cairo December 15, 2012. REUTERS/Khaled Abdullah
The National Salvation Front - Egypt's main opposition coalition - said on Saturday that the number and intensity of violations in the constitutional referendum suggest that there is an intention to rig the vote.

Reports produced by the Front's operation room suggested that the violations were occurring all over the country, it said.

The opposition group accused the Muslim Brotherhood of trying to "pass the Brotherhood constitution," calling on all authorities to bear full responsibility to guarantee the transparency of the vote.

It called on the people to vote "no" in the referendum on the controversial charter and prevent rigging attempts.