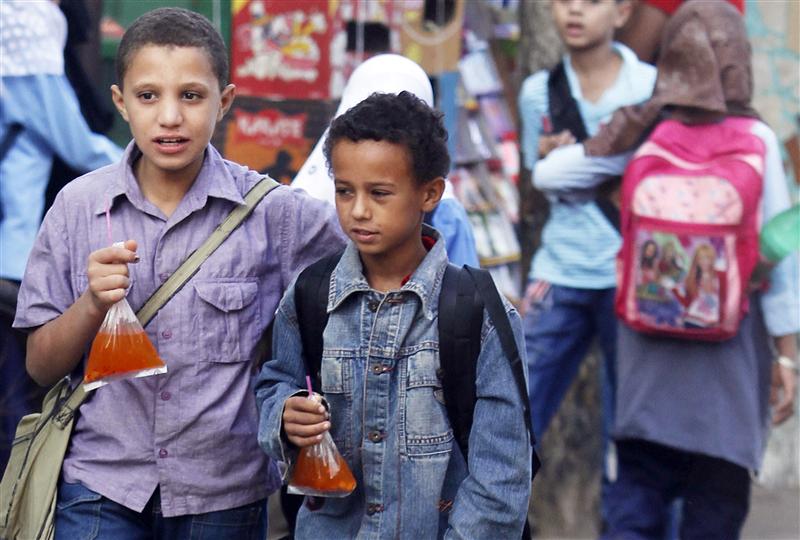 Children standing in front of a school in Giza - Reuters
CAIRO, Aug 30 (Aswat Masriya) – The next academic year will begin at schools on September 20, Minister of Education Mahmoud Abu al-Nasr told state-run news agency MENA on Saturday.
Abu al-Nasr denied any intention to change or amend the date of the academic year's start. He added that there is "full coordination" with security apparatuses to secure schools and students.
The Supreme Council of pre-Universities' Education had met on August 5 and decided that the academic year will begin on September 20 in all governmental and private-owned schools.
Minister of Higher Education Sayed Abdel Khalek announced on Thursday the postponement of the new academic year's start within universities until October 11 to prepare the dormitories to receive students, reported state-run al-Ahram.
University campuses have witnessed unprecedented violence throughout the past academic year, with at least 16 students killed amid protests on campus, according to the Association for Freedom of Thought and Expression's Student Observatory.
The pro-Mohamed Mursi "Students against the coup" movement has been organising protests against the former Islamist president's military ouster throughout the past academic year. Protests have often devolved into clashes with security forces.