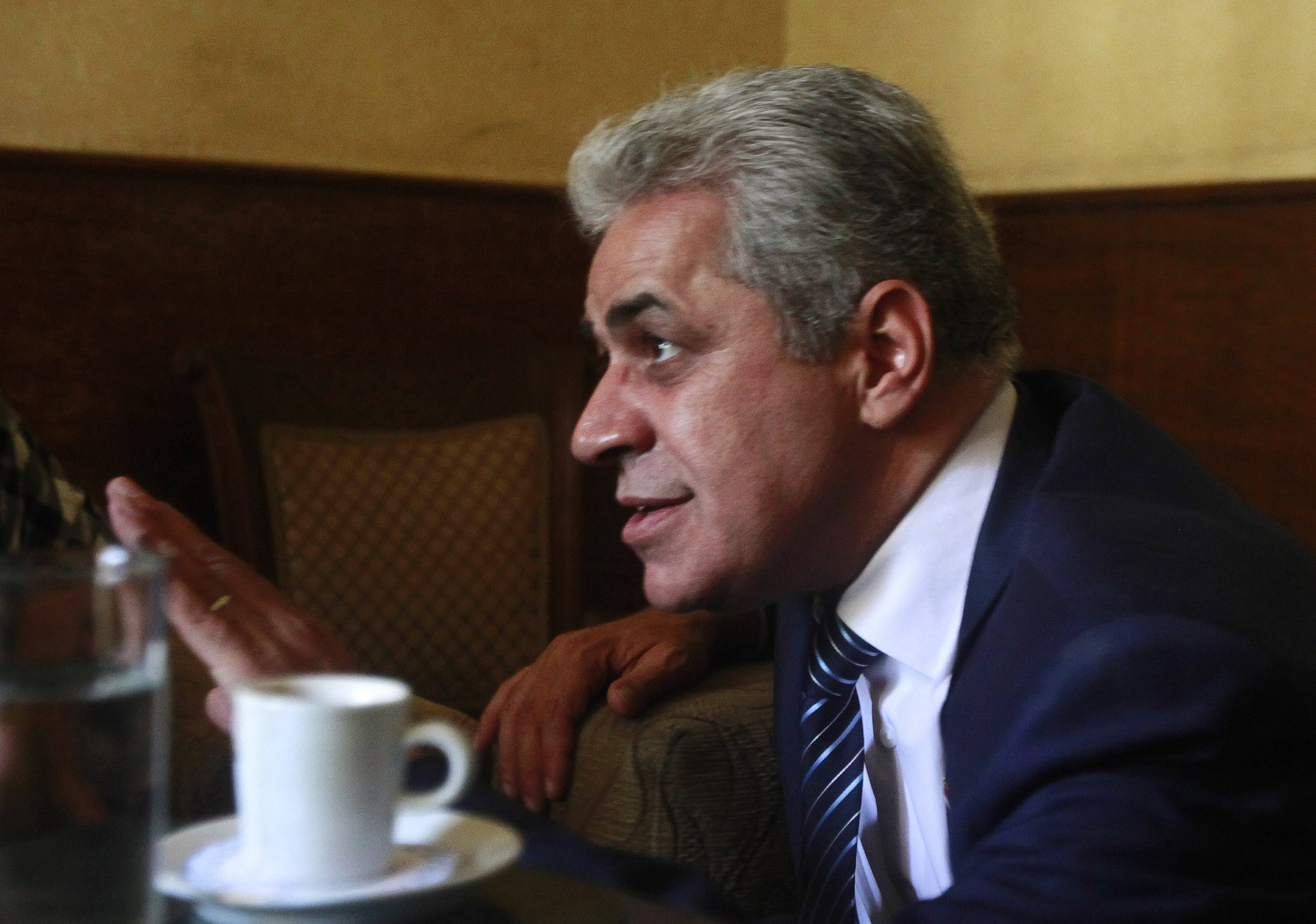 Presidential candidate Hamdeen Sabahi talks to the media in a cafe in Cairo May 24, 2012. Egyptians queued patiently to vote on Thursday, eager to pick their leader for the first time in a national history dating to the pharaohs, with Islamists and secular-minded rivals who served under deposed President Hosni Mubarak heading the field - REUTERS/Asmaa Waguih
CAIRO, Mar 14 (Aswat Masriya) - Hamdeen Sabahi's election campaign said it will continue the presidential race and will not allow the elections to turn into what it called a referendum.
Sabahi, a former presidential candidate who came third in the 2012 elections, has declared his intention to run for president again in spite of expectations of a landslide victory for Egypt's Defence Minister, Field Marshal Abdel Fattah al-Sisi.
Sisi, who has garnered wide support from the public, has strongly hinted that he might nominate himself for presidency in the upcoming elections.
The campaign said in a statement that it is preparing for the electoral battle.
It also renewed its complete rejection for Article 7 in the presidential election law, which states that the higher elections committee's resolutions cannot be appealed.
The campaign added it will closely monitor the procedures of the electoral process and detect violations if they occur.